Where am I? »
Program Summary 1991-2002
Approximately 5,447 acres of native forest and wetland occur in Miami-Dade's 12,000-acre park system, including 1,017 acres of globally-endangered pine rockland and 443 acres of upland hardwood forest including State-endangered rockland hammock forest. Less than 2% of Miami-Dade County's original forests remain. In 1991, Miami-Dade Parks established Natural Areas Management (NAM) to initiate active management of the natural areas under its jurisdiction. The groundwork for the program was funded by an Elizabeth Ordway Dunn Foundation grant which allowed Miami-Dade Parks, The Nature Conservancy, and Fairchild Tropical Garden to form a conservation partnership. Natural Areas Protection Plans were developed for 12 critical parks.
Grants from the U.S. Fish & Wildlife Service and the Florida Department of Environmental Protection (FDEP) also supported NAM. In 1992, following Hurricane Andrew, NAM received a $500,000 grant from the Knight Foundation. This funding made it possible to hire personnel to begin restoring Matheson Hammock, Snapper Creek Hammock, Castellow Hammock, and Addison Hammock at the Deering Estate at Cutler.

The State of Florida provided a substantial post-hurricane grant of $5.4 million in 1993 which supported the continuation of restoration efforts in these hammocks and expansion into pine rockland forests. In 1996, the residents of Miami-Dade County passed the Safe Neighborhood Parks (SNP) Act, which provided an additional $4 million for natural areas restoration. In FY 2000-01, NAM received $500,000 from Miami-Dade County to continue maintenance on 1,234 acres of pine rockland and hammock forest. In the current fiscal year (FY 2002), NAM received $800,000 from the County to continue maintaining 1,403 acres of forest and wetlands.
Since 1993, NAM's crews have spent more than 650,000 person-hours on habitat restoration.

In 1996, NAM had 105 employees on seven field crews conducting restoration activities. Currently, NAM has 62 employees and six field crews. NAM's staff also includes biologists, a GIS professional, and administrative personnel. NAM's annual operating budget is approximately $3,000,000.

In 2000-01 NAM conducted restoration activities on 91 sites in Miami-Dade County. In 2001-02 NAM conducted restoration activities on 106 properties including 33 park sites, 41 Environmentally Endangered Lands (EEL) Acquisition sites, and 32 sites owned by other agencies. Currently, NAM's funding sources are:
EEL (37%)

County (33%)

BIPM grants and outside contracts (13%)

SNP Bond (12%)

Solid Waste / ME Thompson (4%).
Outside contracts and grants include Biscayne National Park, the Florida Turnpike Authority, Miami-Dade County Public Schools, Public Works Department, and the Florida Department of Environmental Protection.
NAM's restoration efforts have received state and national recognition. The Florida Chapter of The Nature Conservancy awarded NAM its 1997 Public Service Award. NAM received the 1997 Ecosystem Restoration Award from the Florida Urban Forestry Council for innovative techniques in forest recovery, preservation and management. Also in 1997, Secretary of the Interior Bruce Babbitt presented NAM with its Community Environmental Restoration Award. In 2001 and 2002, NAM received a total of three awards from the Florida Native Plant Society for excellence in ecosystem restoration.
NAM is also involved in many public education programs. NAM received a grant from the Florida Advisory Council on Environmental Education (FACEE) in 1998 for prescribed fire education. With these funds, NAM has educated staff and the public about the benefits of prescribed burning of native pine rockland forests. NAM held public meetings, training sessions for Parks, Recreation and Open Spaces supervisory staff, produced a video in both Spanish and English, and created displays and brochures.
The "Adopt-a-Natural Area" program promotes citizen volunteers to assist in forest and park management activities. NAM and the EEL program hold approximately 20-25 workdays between September and May in which citizens learn of the importance of native habitats and their restoration. In 2001, NAM kicked off its "Spudbuster" program at Kendall Indian Hammock Park. Spudbuster volunteer groups adopted 12 management plots in the forest and began the removal of Air Potato vine. Volunteers logged over 2,400 hours in 2001.
If you cannot view PDF

files, you can download
Acrobat Reader
for free from Adobe Systems, Inc. In order to use PDF files, you must have Acrobat installed on your computer.
Back to Top
Page Last Edited: Tue Oct 4, 2011 2:08:00 PM
parks
sect_6
Become a Volunteer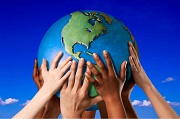 As a volunteer, you are joining the Parks Department during a very exciting time as we expand our capital improvements over the next 20 years...
For other volunteer opportunities throughout the County, visit the V's website.

You are now leaving the official website of Miami-Dade County government. Please be aware that when you exit this site, you are no longer protected by our privacy or security policies. Miami-Dade County is not responsible for the content provided on linked sites. The provision of links to these external sites does not constitute an endorsement.

Please click 'OK' to be sent to the new site, or Click 'Cancel' to go back.