Last Visited »

The Miami-Dade County Portal will be undergoing maintenance starting at 11 p.m. Saturday, May 3 and for all of Sunday, May 4. Intermittent outages may be experienced. We apologize for any inconvenience.
Thank you for your patience as we improve our online services.
Active Adults 55+ Program
Miami-Dade County Parks' Active Adults 55+ program kicked-off in September 2013, as a local effort to encourage older adults to improve their health and well-being by consistently staying physically and mentally active. The program engages the participation of the HFSF, local health care providers and government/social service in presenting health and wellness fairs at its various Active Adults 55+ program hubs on a monthly basis.
The fairs provide a variety of healthy-aging resource materials, free health screenings, exercise demonstrations and the opportunity to register for Miami-Dade County Parks' Active Adults 55+ recreational programming opportunities.
The U.S. Department of Health and Human Services recommends that older adults exercise at least 2 1/2 hours weekly. Regular exercise has been found to decrease the risk of developing chronic diseases, such as Type 2 Diabetes, osteoporosis and heart disease.
For more information call 786-372-9701.
Active older adults make healthy choices with Walgreens
Healthy Choices Clinics by Walgreens is a collaboration between Miami Dade Parks Recreation and Open Spaces and Walgreens which provides local clinics where Active Older Adults, 55 and over, can receive Blood Pressure, Glucose and Cholesterol Screenings and immunizations for Flu, Pneumonia and Shingles.
The Healthy Choices Clinics are presented weekly at one of the 14 Active Older Adults Recreation Hubs. A registered pharmacist is available to answer any questions regarding medications. The Healthy Choices Clinics provide the opportunity for continued medical observation through screenings ,multiple times during the year, in a familiar and convenient location. For additional information and schedule of clinics please call 786-372-9701 or email: tavssa@miamidade.gov.
Enhance Fitness Classes
Enhance Fitness exercise classes are designed to help older adults like you - not athletes - interested in improving their life through exercise. Classes combine three key components of fitness: Strength-Training, Flexibility and Cardio-Conditioning.
Each exercise was developed by experts in the field of physical therapy, in conjunction with agencies serving older adults. The hour-long class (held three times a week) is led by an energetic, certified instructor. Expect a casual atmosphere, individual attention and a fun and lively workout at a pace that works for you.
Locations:
Arcola Lakes Park, 1301 NW 83 Street, Miami – 305-836-5095
Continental Park, 10000 SW 82 Avenue, Miami – 305-274-9666
Country Village Park, 6550 NW 188 Terrace, Miami – 305-622-2594
Deerwood Bonita Lakes, 14445 SW 122 Avenue, Miami – 305-234-1660
Goulds Park, 11350 SW 216 Street, Miami – 305-255-2399
Gwen Cherry Park, 7090 NW 22 Avenue, Miami – 305-694-4889
North Trail Park, 780 NW 127 Avenue, Miami – 305-207-2420
South Dade Park, 28151 SW 164 Avenue, Miami – 305-247-9453
Westwind Lakes Park, 6805 SW 152 Avenue, Miami – 305-388-4771
Tropical Park, 7900 SW 40th Street, Miami, 305-509-0867.
Tai Chi Classes
The schedule and locations are as follows:
Monday - 11:30 AM - 12:30 PM - Continental Park Community Center
Tuesday & Thursday - 9:00 AM - 10:00 AM - Deerwood Bonita Lakes Park Community Center
Monday & Wednesday - 5:30 PM - 6:30 PM - Deerwood Bonita Lakes Park Community Center
Trim & Fit Provided by Baptist Health South Florida
Monday - 9:30 AM - 10:30 AM - Deerwood Bonita Lakes Park Community Center
Stretch & Relaxation by Baptist Health South Florida
Friday - 10:30 AM - 11:30 AM - Deerwood Bonita Lakes Park Community Center
All Baptist Health South Florida participants must call 786-467-5680 to register. Some classes have a waiting list.

Registration for Active Older Adults Programs at Miami Dade Parks, Recreation and Open Spaces Recreation Hubs is a pre-requisite for participation.
Self-Management Workshops
These evidence-based self-management workshops were developed by healthy aging researchers at Stanford University. Classes are taught by trained instructors provided by the Alliance for Aging.
''Living Healthy: Chronic Disease and Diabetes''
A six-week self-management workshop designed for individuals living with chronic disease. The group meets for two hours each week. Discussions include how to manage blood glucose (sugar) better, ways to deal with symptoms of diabetes, proper medication use and healthy eating. Classes are taught in both English and Spanish.
''Living Healthy: Matter of Balance''
An eight-week self-management workshop designed to reduce fear of falling and increase activity levels. The group meets for two hours each week.
More Activities to Enjoy!
Miami-Dade County Parks' Active Adults 55+ activities and classes will vary at each program hub. Some locations may also offer sewing, ceramics, adaptive aquatics, yoga, tennis, Snag Golf and visits to local attractions like Zoo Miami, Fruit & Spice Park and the Deering Estate at Cutler.
If you cannot view PDF

files, you can download
Acrobat Reader
for free from Adobe Systems, Inc. In order to use PDF files, you must have Acrobat installed on your computer.
Back to Top
Page Last Edited: Fri Oct 17, 2014 11:42:11 AM
parks
Program Hubs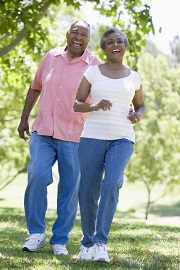 South
Central
North
You are now leaving the official website of Miami-Dade County government. Please be aware that when you exit this site, you are no longer protected by our privacy or security policies. Miami-Dade County is not responsible for the content provided on linked sites. The provision of links to these external sites does not constitute an endorsement.

Please click 'OK' to be sent to the new site, or Click 'Cancel' to go back.