Last Visited »

The Miami-Dade County Portal will be undergoing maintenance starting at 11 p.m. Saturday, May 3 and for all of Sunday, May 4. Intermittent outages may be experienced. We apologize for any inconvenience.
Thank you for your patience as we improve our online services.
The Parks Foundation of Miami-Dade understands the important role park systems play in a community, and is committed to ensuring Miami-Dade's park facilities, programming and connections provide a world-class experience for residents and visitors. Behind every great community is a great park system. We invite you to support our cause and ensure that our park system thrives for this and future generations.
News & Events
Miami-Dade Parks "Miami Heat Wheels" wheelchair basketball team crowned "2015 NWBA Division 3 National Champions"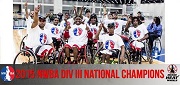 Miami-Dade County Parks, Recreation and Open Spaces Department's Miami Heat Wheels wheelchair basketball team was crowned "NWBA Division 3 National Champions," April 19, 2015, after defeating the San Antonio Spurs wheelchair basketball team by a score of 70-66 in the finals of the 67th annual NWBA National Championships, held in Louisville, Kentucky. This is the first-ever NWBA National Championship win for the team.
Volunteers Sprung into Action for Global Youth Service Day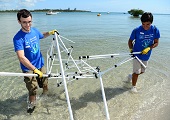 More than 200 volunteers celebrated Earth Month by taking part in Global Youth Service Day, a volunteer event created to encourage children and teens to be active in their community. The event took place Saturday, April 18th, at the Crandon Park Nature Center, in partnership with Marlins Ayudan and HandsOn Miami.
Volunteers made a positive environmental impact by removing 70 trash bags worth of litter from the Crandon Park shores, trails, and preserves.
Nominate your favorite community park!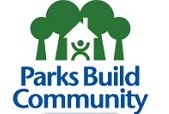 This month Miami-Dade Parks is part of the Parks Build Community program in collaboration with The National Recreation and Park Association, Disney, ABC, and ESPN to revitalize parks across the US including a park right here in Miami-Dade. One of Three of our local Parks will receive a $20,000 grant and you get to choose which one!
Park Projects you can vote for are:
Butterfly Garden Improvements at Gratigny Plateau Park
Community Garden Planting at Goulds Park
Soccer Field Enhancements at Oak Grove Park
Voting is open to anyone and is open from April 1 - April 30. You can vote everyday once a day. In addition, you can choose a wild card to nominate any one park you would like to see receive an additional $20,000.
27th Annual In the Company of Women Awards Ceremony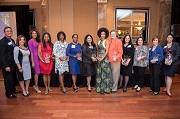 Twelve outstanding women leaders were honored on March 5 at 6 p.m., for their contributions to the Miami-Dade County community.
The Parks Foundation received a $24,000 check from Major League Baseball's Miguel Cabrera
Miguel Cabrera presented a $24,000 contribution, on behalf of the "Miguel Cabrera Foundation", to the Parks Foundation of Miami-Dade County on Jan. 30 for renovations to the baseball fields at Brothers to the Rescue Memorial Park.
The Foundation seeks to help kids thrive, using the "star" power of baseball to help them reach for the stars. It actively lends its support to youth development programs, providing community and school ballpark makeovers and college scholarships to high school graduates throughout the United States, Latin America and the Caribbean.
Bug Vs Wild: The Circle Continues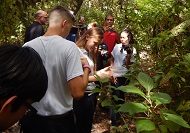 Students from TERRA Environmental Research Institute (TERRA), in partnership with State Farm Youth Advisory Board, Miami-Dade Parks' Natural Areas Management (NAM), and the USDA Agricultural Research Service, Invasive Plant Research Laboratory (USDA, released hundreds of Lilioceris Cheni (Lili) beetles into Kendall Indian Hammocks Natural Areas as part of the ongoing bio-control project to combat the invasive Air Potato vine that is plaguing South Florida landscapes and destroying native plant vegetation.
The ceremonial beetle release took place on Friday, October 10, 2014 at 12:30 p.m. at the nature trails at Kendall Indian Hammocks Park.
Check out the video below to learn more about the Air Potato Control Project.
TOCA Event Design & Production donates $10,000 to Parks Foundation of Miami-Dade for Sea Turtle Conservation Program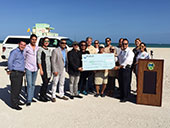 The Parks Foundation of Miami-Dade received a $10,000 donation from TOCA Event Design & Production (TOCA) for Miami-Dade Parks' Sea Turtle Awareness and Conservation Program. A check presentation ceremony with representatives from TOCA, Miami-Dade Parks, and the Parks Foundation was held Thursday, November 6 at 2 p.m. on the beach at Haulover Park & Marina.
Read press release

2013 Parks Foundation Annual Report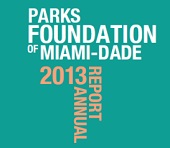 Together with Miami-Dade Parks, Recreation and Open Spaces Department and the support of corporations, volunteers and individuals, the Parks Foundation is able to provide new opportunities for residents to stay healthy and fit; create, sustain and enhance beautiful places; and preserve our natural resources.
Parks Foundation awarded Florida Recreation and Park Association's (FRPA) Corporate Support Award
The Parks Foundation of Miami-Dade is the proud recipient of Florida Recreation and Park Association's (FRPA) Corporate Support Award for fundraising and development benefiting Miami-Dade parks and parks programming.
Parks Foundation Board President Dick Anderson was presented with the award during FRPA's Annual Conference Awards Banquet, on Thursday, August 28, 2014, at the Hilton Orlando.
The Parks Foundation of Miami-Dade Receives $200,000 towards a Miracle League Field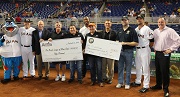 Florida State Representative Jose Felix Diaz and the Marlins Foundation presented contributions to the Parks Foundation of Miami-Dade for The Miracle League of Miami-Dade. A check presentation was held Friday, Sept. 5, 2014 at the start of the Marlins vs. Braves game at Marlins Park.
During the 2014 Legislative Session in Tallahassee, State Representative Diaz led the charge for $150,000 to be allocated for the construction of a Miracle League field with the Miami Dade Parks Department. In addition, the Marlins Foundation contributed $50,000 from proceeds from the Inaugural Jack McKeon Marlins Celebrity Golf Classic held earlier this year at the Crandon Golf Course on Key Biscayne.
The Parks Foundation Receives a $5,300 Quality of Life Grant from Christopher & Dana Reeve Foundation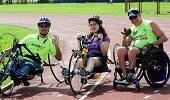 The Parks Foundation of Miami-Dade is proud to announce that it has received a $5,300 Quality of Life grant from the Christopher & Dana Reeve Foundation for the purchase of two adult hand-cycles and a recumbent bike to support Miami-Dade Parks Disability Services' Hand-cycling Program – Hand-cycles for All.
The award was one of 73 grants totaling over $537,550 awarded by the Reeve Foundation to nonprofit organizations nationwide that provide more opportunities, access, and daily quality of life for individuals living with paralysis, their families, and caregivers.
Gratigny Plateau Park celebrates its grand opening with a Community Block Party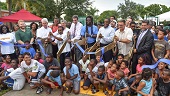 After two years of planning, fundraising and construction, an extreme park makeover at Gratigny Plateau Park, made possible through a unique public-private sector partnership, was celebrated on Wednesday, August 6, 2014 at 5:00 p.m., with a community block party marking the grand opening of this quaint, neighborhood park.
Designed to resemble a flower signaling new life for a community in need, Gratigny Plateau Park, located at 885 NW 117 Street, boasts new walking paths, fitness stations, a toddler playground, benches, and a butterfly garden providing area residents new opportunities for recreation. Local 10 Anchor Calvin Hughes and the Local 10 News Team reported live during the ceremony.
Parks Foundation chosen as a partner of the National Inclusion Project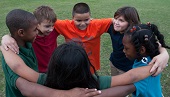 The National Inclusion Project has partnered for one year with the Parks Foundation of Miami-Dade to implement Let's All Play Inclusion in Miami-Dade Parks' recreational programs.
The National Inclusion Project provided for two Miami-Dade Parks' recreation specialists to attend their annual conference at their facility earlier this year, and in the Fall will provide a program model and expertise training to all Miami-Dade Parks' after-school and summer camp recreation specialists to incorporate into Miami-Dade Parks' children's programs.
Sign up & tell us what you think!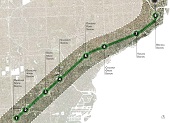 The GreenLink, is an initiative to transform the land underneath Metrorail into a contiguous 10-mile walking/biking/exercise path and linear park, from Brickell Station to Dadeland South Station. The Parks Foundation's Brickell Promenade project is just one component of the GreenLink.
Bug vs. Wild: Air Potato Vine-Eating Beetle to be reared in first ever Student-Run Lab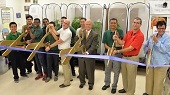 The only student-run beetle-rearing lab facility in the United States was unveiled today by students and faculty at the TERRA Environmental Research Institute (TERRA), together with Miami-Dade County District 10 Commissioner Javier D. Souto, and representatives from State Farm and Miami-Dade Parks, Recreation and Open Spaces.
The Lilioceris cheni (Lili) will be bred, and later released, to combat the invasive exotic Air Potato vine plaguing parks and neighborhood yards throughout South Florida and the state. The project is made possible by a $31,240 grant from State Farm Youth Advisory Board (YAB) to the Parks Foundation of Miami-Dade.
More News & Events
View more news and events of the Parks Foundation.
If you cannot view PDF

files, you can download
Acrobat Reader
for free from Adobe Systems, Inc. In order to use PDF files, you must have Acrobat installed on your computer.
Back to Top
Page Last Edited: Wed May 27, 2015 2:42:34 PM
parks_foundation