Last Visited »
Hurricane Irma
As we continue our recovery and cleanup efforts, please visit the Emergency website for the latest information on openings and closings in Miami-Dade County.
Programs
Donation Programs
Learn about donation opportunities through the following Parks Foundation programs.
Fit2Play Scholarship Fund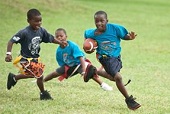 Created for families who simply cannot afford program fees, the Fit2Play Scholarship Fund offers children safe, structured after-school and summer camp programming. A national model, our programs which incorporate nutritional education, recreational fitness games and homework help, have been studied by the University of Miami UHealth System and proven to prevent obesity and decrease hypertension in children and adolescents.
Help keep kids healthy, engaged, learning, and active during the crucial hours when school ends and before parents return home from work.
Donate now to help at-risk youth attend after-school or summer camp.
Learn-to-Swim Scholarships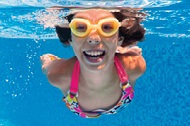 According to data from the Miami-Dade Department of Health, drowning is the leading cause of death among children ages 1 – 4 years, in both the state of Florida and in Miami-Dade County; and Florida overwhelmingly has the highest unintentional drowning rate in the nation for the 1–4 year old age group.
The Parks Foundation of Miami-Dade, with the support of donors and corporate partners, is working to prevent unnecessary drowning incidents in Miami-Dade County by providing children and families with learn-to-swim scholarships. Help save a life by teaching a child to swim.
Neill L. Miller Bicycle Safety Education Program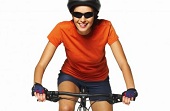 With the goal of preparing and inspiring adults and children to cycle, the Neill L. Miller Bicycle Safety Education Program was established in 2009. The fund was named by Thomas L. Miller in memory of his wife who served on Miami-Dade County's Bicycle Advisory Council.
Focus on Parks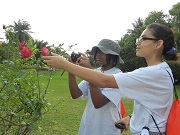 A new program to connect youth to nature and grow environmental stewards through photography was introduced in 2012. Focus on Parks is inspired by the National Park Service, and supported by Miami-Dade Parks, Florida State Parks and HistoryMiami.
Through hands-on field trips, middle school aged children document through the lens of a camera the connections they experience at parks as they build awareness of new surroundings, and ultimately, become interested and protective of our history, culture and environment. The cameras provide a powerful medium to connect kids and parks beyond a single activity, outing or trip.
Active Adults 55+ program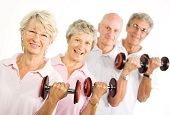 Every day, Miami-Dade Parks engages thousands of seniors, and provides a wide variety of programming for active adults ages 55 and older. Activities include health and wellness programs, arts & crafts, recreational games and more. Supporting the Parks Foundation can help provide more programming for seniors at a greater number of facilities.
Leisure Access Foundation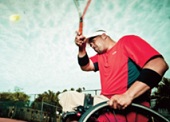 Created to improve opportunities for persons with disabilities to participate in quality leisure programs, both recreational and competitive, the Leisure Access Foundation provides funding for special adaptive equipment, volunteer training and the creation and implementation of programming.
Disclaimer
"A COPY OF THE OFFICIAL REGISTRATION AND FINANCIAL INFORMATION MAY BE OBTAINED FROM THE DIVISION OF CONSUMER SERVICES BY CALLING TOLL-FREE WITHIN THE STATE. 1-800-HELP-FLA (435-7352) OR www.FloridaConsumerHelp.com. REGISTRATION DOES NOT IMPLY ENDORSEMENT, APPROVAL, OR RECOMMENDATION BY THE STATE." FLORIDA REGISTRATION CH17955
Back to Top
Page Last Edited: Wed May 23, 2018 11:16:30 AM
parks_foundation