Last Visited »
Hurricane Irma
As we continue our recovery and cleanup efforts, please visit the Emergency website for the latest information on openings and closings in Miami-Dade County.

Safety & Prevention
It is important to follow the basics of safety and prevention when taking part in a recreational activity or sport. So many accidents can be avoided with proper training. By donating to the Parks Foundation of Miami-Dade, you can help children receive free learn-to-swim lessons or bicycle safety education and rider training programs.
Neill L. Miller Bicycle Safety Education Program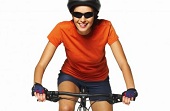 The Neill L. Miller Bicycle Safety Education Program Fund was established in 2009 with a generous donation by Mr. Thomas Miller in memory of his wife Neill L. Miller, an avid bicyclist who served on the Miami-Dade County Bicycle Advisory Council, committed to preparing and inspiring adults and children to engage in life-long, outdoor physical activity, specifically bicycling.
Swim for Jenny Memorial Fund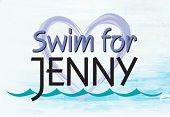 South Florida is surrounded by various bodies of water, including the ocean, the Bay, canals, rivers, lakes and swimming pools. That is why it is crucial that all children have access to "learn-to-swim" lessons.
The Parks Foundation has launched the Swim for Jenny Memorial Fund, and through the support of generous donors is offering a limited number of swimming scholarships for eligible children in Miami-Dade.
Back to Top
Page Last Edited: Tue Mar 26, 2013 11:30:46 AM
parks_foundation