Last Visited »
Important Global Message
The Miami-Dade County Emergency Operations Center has been activated and is closely monitoring Erika. For any updates about County facilities and services, please visit: http://www.miamidade.gov/emergency
Special Events
4th of July Spectacular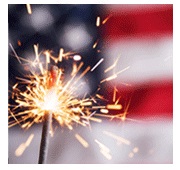 Celebrate America's Independence Day Miami-style, with a spectacular waterfront fireworks show at Black Point Park & Marina. Enjoy the great outdoors while exploring the park's bikeways, scenic jogging trails, or 1.5 mile long jetty into the Bay. Grab a delicious bite to eat and raise a glass to Old Glory at Black Point Ocean Grill, the dockside restaurant and bar; or bring a blanket or lawn chair and enjoy a family picnic. The waterfront fireworks show starts promptly at 9 p.m.
The annual 4th of July Spectacular is supported in part by the Parks Foundation of Miami-Dade, Miami-Dade Parks, Recreation and Open Spaces Department, Miami-Dade County District 8, and the city of Cutler Bay, with generous sponsors.
In the Company of Women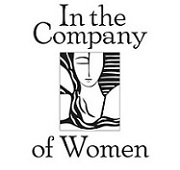 For 25 years, In the Company of Women has been honoring the achievements of leading Miami-Dade County women during Women's History Month.
Together with the Women's Park, it is a means of paying tribute to women from all walks of life and acknowledging their diverse contributions to community.
Love-In Party in the Park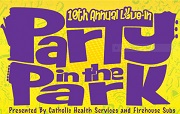 An outdoor festival celebrating the music of the 60's, 70's and 80's at historic Greynolds Park in North Miami Beach. The Love-In features nationally-recognized acts, along with arts & crafts, classic cars and more, and is co-hosted by Magic 102.7.
Blue Water Fishing Classic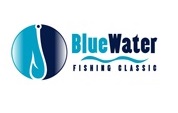 The Blue Water Fishing Classic is a fishing tournament for amateur, professional and junior fishing enthusiasts. This annual event attracts anglers from throughout Miami-Dade County offering up to $20,000 in cash prizes.
Winners are determined by the combined weight of the three largest fish within the species of dolphin, wahoo, blackfin tuna and kingfish.
Great Park Summit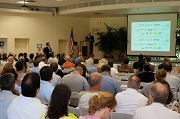 Held once every two years, the Great Park Summit showcases Miami-Dade's Open Space Master Plan, a 50-year vision for connecting Miami-Dade County communities through parks, public spaces, natural and cultural areas, greenways, waterways, and streets. Locally and nationally recognized speakers discuss the importance of parks for improving the economy, environment and health of Miami-Dade County.
Ribfest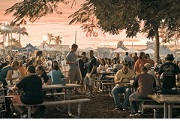 One of the most anticipated events of the year, national ribbers compete for the best ribs, trophies, and bragging rights at this two-day outdoor grilling extravaganza. In 2012, Ribfest ushered in a new era in a new home, Zoo Miami, a more central location which allows Ribfest to market to Zoo Miami attendees and draw from its record number of visitors.
Back to Top
Page Last Edited: Mon Aug 10, 2015 4:26:57 PM
parks_foundation