Last Visited »
Hurricane Irma
As we continue our recovery and cleanup efforts, please visit the Emergency website for the latest information on openings and closings in Miami-Dade County.
Special Victims Bureau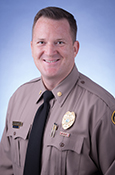 1701 NW 87 Avenue, Suite 100
Doral, FL 33172-1500
Email: svbinfo@mdpd.com
Major: Christopher Carothers
Sexual Crimes Investigations Unit
1701 NW 87th Avenue, Suite 120
Phone: 305-715-3300
Fax: 305-715-3390
Email: svbinfo@mdpd.com
Sexual Predator and Offender Unit
1701 NW 87th Avenue, Suite 222
Phone: 305-715-3333
Fax: 305-715-3388
Sexual Predator and Offender Registration Hours:
8:00 am - 4:00 pm
Closed from 12:00 noon - 1:00 pm
(All hours exclude weekends and holidays)
Domestic Crimes Investigations Unit
1701 NW 87 Avenue, Suite 100
Phone: 305-418-7200
Fax: 305-418-7221
Email: svbinfo@mdpd.com
Vulnerable Victims Unit
1701 NW 87 Avenue, Suite 100
Phone: 305-418-7200
Fax: 305-418-7221
Email: svbinfo@mdpd.com

The Special Victims Bureau (SVB) is an investigative Bureau within the Criminal Investigations Division (CID). It is staffed 24 hours, 7 days a week, to provide an immediate response along with expeditious follow-up criminal investigations to allegations of sexual and domestic crimes, child and elderly abuse, and missing persons. In addition, the SVB serves as a liaison to community agencies and the criminal justice system by offering assistance and guidance to victims in accordance with the guidelines provided by the State of Florida Attorney General's Office for the fair treatment of victims. Victim Advocates assigned to the SVB work alongside detectives to offer victims emotional support and crisis intervention. They follow up with victims to ensure that their emergency needs are met and offer referrals for other long term needs such as counseling, shelter, legal assistance, and other miscellaneous needs.
The SVB consists of the following two sections:
The Investigations Section (IS)
The Sexual Crimes Investigations Unit (SCIU) investigates all sexual batteries, attempted sexual batteries, and lewd and lascivious offenses. It provides centralized sexual crimes investigative services including sexual battery on persons, and lewd and lascivious assaults, in accordance with Florida Statutes (FS) 794 and 800. The following squads are also assigned to the SCIU:
The Cold Case Squad (CC) reviews cold case files (criminal investigations in which all viable leads have been exhausted) and supportive investigative documents to determine if there is evidence with viable DNA that can be submitted for analysis. The Unit also investigates those cases where a suspect has been identified via DNA analysis.
The Department of Children and Families Squad (DCF) conducts criminal investigations, including sexual battery and lewd and lascivious reports, in which both the victim and the subject are 11 years of age or younger.
The Internet Crimes Against Children Squad (ICAC) investigates internet child pornography, computer child pornography, transmission of pornography by electronic devices or equipment, soliciting a child for a sex crime, and exposing minors to harmful motion pictures.
The Domestic Crimes Investigations Unit (DCIU) investigates all departmental activities related to domestic crimes. The DCIU is composed of the following squads.
The Domestic Crimes Investigations Squads (DCI) conduct investigations for all types of domestic violence incidents including stalking situations.
The Missing Persons Squad (MP) investigates cases involving missing persons, abductions, and runaways.
The Vulnerable Victims Unit (VVU) coordinates all departmental activities related to child abuse and neglect cases involving care givers. The VVU also investigates all cases of abuse and neglect of the elderly. In addition, the VVU reviews daily DCF intake reports and responds to incidents meeting the criteria for VVU investigation.
The Operation and Analysis Section (OAS)
The Sexual Predator and Offender Unit (SPOU) is responsible for the registration and re-registration, monitoring, and tracking of sexual predators and offenders within Miami-Dade County and enforcing federal, State, and local laws and ordinances that apply to them.
The Operation & Analysis Unit (OAU) collects intelligence and crime information from participating law enforcement agencies via the Special Victims Bureau Clearinghouse (SVBCH) and enters it into a common database to aid detectives in their investigations. The SVBCH also provides analytical and statistical reports used for the tracking of sex offenses. In addition, the OAU is responsible for maintaining all of the Bureau's official records.
Additional Resources:
Additional resources for missing persons investigations:
Click on one of the following hyperlinks to report the incident by Email. Your tips and other information will remain strictly confidential.
If you cannot view PDF

files, you can download
Acrobat Reader
for free from Adobe Systems, Inc. In order to use PDF files, you must have Acrobat installed on your computer.
Back to Top
Page Last Edited: Mon Apr 2, 2018 7:49:08 AM
police
Special Victims Help
Emergencies
911
For the Hearing Impaired:
The above number is
TTY/TDD compatible.
Non-Emergencies
305-4-POLICE (305-476-5423)
Sexual Assault Investigation
305-715-3300
Rape Hotline
305-585-RAPE (7273)
Crime Stoppers
305-471-TIPS (8477)
Domestic Crimes Investigations
305-418-7200



.
Even if police involvement is not desired, you can still call the Rape Hotline 24 hours a day, 7 days a week for emotional and medical support.
The services at the Rape Treatment Center are free and confidential.
You are now leaving the official website of Miami-Dade County government. Please be aware that when you exit this site, you are no longer protected by our privacy or security policies. Miami-Dade County is not responsible for the content provided on linked sites. The provision of links to these external sites does not constitute an endorsement.

Please click 'OK' to be sent to the new site, or Click 'Cancel' to go back.