PortMiami - linking Chile to Chicago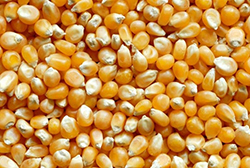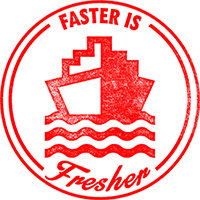 (MIAMI, April 9, 2014) – PortMiami announced today the delivery of the first shipment of 2014 Chilean seed corn – containers that arrived on-port last week were delivered to Chicago via FEC rail. The shipment is part of PortMiami's growing intermodal initiative, matching products from Latin America to customers from the Midwestern United States. With recent improvements to the on-dock rail system, PortMiami is now able to transfer South American grain from ship, to rail, to market, faster and more efficiently than many other ports in the country.
PortMiami is the closest U.S. port to the agriculture producing regions of Central and South America. With expansive service routes to Latin America, and its direct link to the Midwest via on-dock rail, PortMiami is a natural gateway to the Heartland. In this case, corn seed harvested in Chile in March was shipped to PortMiami and sent via rail to be sold on the Chicago Grain Exchange. In less than a week, the seed went from an ocean container to being ready for spring planting in areas such as Iowa Illinois, and Indiana. This intermodal link can also be used to carry Chilean fruits and vegetables to market and is being promoted in the Port's Faster is Fresher campaign.
"With PortMiami's recent expansion of its rail infrastructure, customers are able to save time and money. Using this route for the Chilean corn seed saves five days transit time at significant savings," said Port Director Juan Kuryla.
PortMiami, in collaboration with FEC Railway, has restored its on-port freight rail system, creating a connection to the national rail system and expediting the movement of goods throughout Florida and the continental United States.
About PortMiami
PortMiami is among America's busiest ports and recognized across the globe with the dual distinction of being the Cruise Capital of the World and the Cargo Gateway of the Americas. PortMiami contributes more than $27 billion annually to the South Florida economy and helps provide direct and indirect employment for more than 207,000. For more information please visit www.miamidade.gov/portmiami.