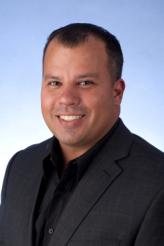 Danny Diaz
(MIAMI, July 2, 2012) – Danny Diaz, Division Director for Fleet Management with the Miami-Dade County Public Works and Waste Management (PWWM) Department, was recently named Public Sector winner of the inaugural Waste & Recycling News Driven to Excellence award. Diaz was recognized with the award at the Waste Fleet Conference in Indianapolis, Indiana.
"Frankly, I am not surprised that Danny won this award," said Kathleen Woods-Richardson, Director of the PWWM. "He is a consummate professional, responsible for a huge fleet of waste collection and other vehicles, and he does an outstanding job ensuring our drivers have the tools they need to deliver excellence every day to our County residents."
Mr. Diaz has been a Miami-Dade County employee for 10 years and has served as the fleet manager for Miami-Dade's waste management vehicles since 2008.
"I am honored and humbled by this award," said Diaz. "It reflects the dedication of all of our fleet management staff, who work hard every day to make sure our vehicles and drivers are out on the street, serving our residents."
The Driven to Excellence awards program was just launched this year by Waste & Recycling News to honor the best fleet managers in the recycling and waste industry.
The PWWM Department is responsible for the largest government-owned and operated waste collection and disposal system in the southeastern United States. The PWWM Department provides waste collection services to more than 320,000 households in unincorporated Miami-Dade County and eight municipalities; curbside recycling services to more than 350,000 households in unincorporated Miami-Dade County and 20 municipalities; and countywide disposal services. Miami-Dade's solid waste system includes a network of landfills, transfer stations, neighborhood trash and recycling centers, and one of the largest and most advanced waste-to-energy facilities in the world. For more information, visit the PWWM's website at www.miamidade.gov/publicworks.
EDITORS NOTE: For a high-resolution version of the photo, please contact fcald@miamidade.gov or loveg@miamidade.gov.