Last Visited »
Child Care Providers
Miami-Dade's Community Action and Human Services Department provides assistance to child care providers or those interested in becoming child care providers.
How to Become a Child Care Provider
In order for someone to become a provider of School Readiness (SR) and Voluntary Pre-Kindergarten (VPK) programs, the below steps must be followed:
Contact the Department of Children and Families at 305-377-5500 for licensing information.
Contact the Early Learning Coalition of Miami-Dade/Monroe, Inc. at 305-646-7220 to secure an approved agreement.
Contact the Miami-Dade County Child Development Services Bureau (CDSB) at 305-514-6000 to request appropriate forms and documents.
The following documents must be completed and presented to CDSB prior to becoming a provider:
Approved Provider Agreement from the Early Learning Coalition of Miami Dade and Monroe, Inc. (ELCMDM)
Completed Form W-9 (with valid contact number and address)
Copy of IRS Tax Coupon or Certificate
Valid DC&F License, or Letter of Exemption
Gold Seal Certificate from the accrediting agency and DC&F Gold Seal Certificate (if status was granted)
Completed Authorization of Agreement for Automatic Deposit of Miami Dade Warrants (if direct deposit is desired)
Articles of Incorporation
These documents may be mailed, faxed or dropped off at our office located at:
Martin Luther King Plaza
2525 NW 62 Street, Suite 4000
Miami, Florida 33147
For assistance with any of these forms, please contact our Help Desk at 305-514-6038.
Back to Top
Training
Various training, technical assistance and mentorship opportunities are available for child care providers operating in Miami-Dade County. These programs include training to promote inclusion of all children with special needs and to providers of infant and toddler care among others.
More about Child Care Provider Training
Back to Top
Provider Payment
Community Action and Human Services processes reimbursement to Miami-Dade County providers of School Readiness (SR) and Voluntary Pre-Kindergarten (VPK) programs.
For assistance, please contact our Help Desk at 305-514-6038.
Back to Top
Transfers, Schedule Changes for Child Enrollments
A manual Transfer Form

is available for providers not yet using the online system.
Back to Top
Assistance for Family Child Care Home Providers
Provides assistance to individuals who desire to become a licensed family care giver. A family child care provider is a person who cares for other person's children in their home for a fee. For more information, please contact Child Development Services - Resource and Referral Unit at 305-373-3521
Back to Top
Standards
Back to Top
If you cannot view PDF

files, you can download
Acrobat Reader
for free from Adobe Systems, Inc. In order to use PDF files, you must have Acrobat installed on your computer.
Page Last Edited: Fri Aug 24, 2012 1:05:19 PM
socialservices
Child Care Providers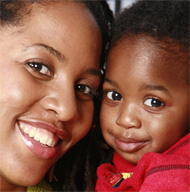 ChildCare Providers can use the
"Provider login" link
in the left column of the
Child Care Online Lookup application
to report your monthly attendance.
You are now leaving the official website of Miami-Dade County government. Please be aware that when you exit this site, you are no longer protected by our privacy or security policies. Miami-Dade County is not responsible for the content provided on linked sites. The provision of links to these external sites does not constitute an endorsement.

Please click 'OK' to be sent to the new site, or Click 'Cancel' to go back.