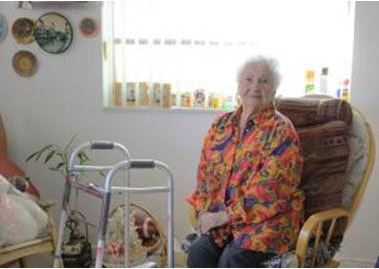 (MIAMI, May 9, 2013) –Olga Reinoso sits in her favorite chair and looks out the window at the children playing in the park across the street from her apartment.
At 84 years of age, Ms. Reinoso is one of many seniors and individuals living with a disability who rely on the Home Care Program provided by Miami-Dade Community Action and Human Services Department (CAHSD) Home Care Program. Ms. Reinoso feels that the assistance she receives from her caregiver is very important to her because she is able to remain in her home and not worry about having to move to a nursing home or assisted living facility.
The Home Care Program is available to qualified residents of Miami-Dade County and provides light cleaning, shopping, meals preparation, washing dishes, laundry, and personal care which includes assistance with bathing, grooming, dressing and feeding as needed.
For more information about the Home Care Program and other services available for seniors visit http://www.miamidade.gov/socialservices/elderly-services.asp or call (786) 469-4600.
It is the policy of Miami-Dade County to comply with all of the requirements of the Americans with Disabilities Act. For sign language interpreters, assistive listening devices or materials in accessible format, please contact the department at (786) 469-4682.