OK2TALK MIAMI-DADE: Stopping the Stigma Associated with Mental Illness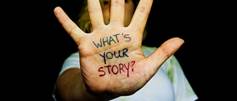 (MIAMI, May 12, 2014) Miami-Dade County Community Action and Human Services Department (CAHSD) is joining the national dialogue on child and youth mental health by launching OK2TALK Miami-Dade. Through this campaign, CAHSD is leading a grass-roots community collaborative to engage providers and local communities in developing strategies to eradicate the stereotypes, prejudices and discrimination associated with mental illness.
Individuals with mental health issues struggle with an array of complex symptoms and disabilities that present challenges for daily living. Additionally, persons with mental illness are confronted with alienating stereotypes and prejudices that result from misconceptions about the disease. Consequently, those living with mental health issues are deprived of the opportunities that define a quality life: good jobs, safe housing, satisfactory health care and education and affiliation with a diverse group of people.
CAHSD will be hosting a series of OK2TALK Miami-Dade town hall sessions throughout Miami-Dade County to give children, youth and their families an open-forum to discuss their experiences without fear of stigma. Dates and locations are as follows:
Miami-Dade County Culmer Resource Center
1600 NW 3rd Avenue, Miami, Florida 33136
Date: Wednesday, May 28, 2014
Time: 2:00 pm to 4:00 pm
South Dade Government Service Center
10710 SW 211th Street, Miami, Florida 33189
Date: Wednesday, June 11, 2014
Time: 2:00 pm to 4:00 pm
Miami-Dade County Miami Gardens Community Resource Center
16405 NW 25th Avenue, Miami Gardens, Florida 33054
Date: Wednesday, June 25, 2014
Time: 2:00 pm to 4:00 pm
For more information on the OK2TALK Miami-Dade campaign or the town hall sessions, contact Evelyn Jordan at (786) 469-4521. For additional information on Miami-Dade Community Action and Human Services Department, visit our website at http://www.miamidade.gov/socialservices/ or call (786) 469-4600.