Last Visited »
Hurricane Irma
As we continue our recovery and cleanup efforts, please visit the Emergency website for the latest information on openings and closings in Miami-Dade County.
Leadership & Endowment Circle
Throughout American history, the collaboration of private giving and public purpose has fostered the realization of positive change in our nation's communities. Today, it's individuals like you, who, by partnering with United Way of Miami-Dade, make our community a better place.
Women's Leadership
United Way's Women's Leadership celebrates the power of women to bring about positive change in our community through philanthropy and service. As women ascend to leadership positions in business and the community, their ability to make meaningful contributions of time, talent and resources also increase.
United Way's Women's Leadership provides women with opportunities to:
Network and form new partnerships with other women leaders while working together to do good for others
Pass on the legacy of giving through family & friends volunteer activities
Participate in seminars that enrich personal wellness and financial expertise
Increase the value of women's philanthropy in Miami-Dade
The Rewards of Membership
Of course, while your membership in United Way's Women's Leadership (WL) benefits the community, it also benefits you. We offer networking, social and educational opportunities such as:
Invitation to annual Women's Leadership Breakfast
Invitation to annual Leadership and Endowment reception
Invitation to financial planning seminars for women
Invitation to bi-monthly Let's do Lunch series -- lunches with female community and business leaders
Invitation to a variety of additional networking events such as our Annual Women's History Month celebration lunch
Variety of family volunteer and community service opportunities
Listing in Leadership and Endowment members registry
Volunteer opportunities within United Way of Miami-Dade (campaign cabinet, impact committees, WL committee, WL ambassador etc.)
Any new dollars you contribute - whether you are making a Women's Leadership gift for the first time or increasing last year's gift, will be utilized in three areas:
1/3 to United of Miami-Dade
1/3 to The United Way Endowment
1/3 to The Children's library at United Way's Center for Excellence in Early Education
United Way of Miami-Dade
United Way is much more than a funder of programs. By supporting United Way, you enable us to fund programs that have a real and lasting impact on people's lives. You support our ability to advocate on behalf of important social issues. You enable us to build partnerships and coalitions that further our ability to accomplish the goals we set out. You support our ability to convene people around a table to address key issues and find solutions. By supporting United Way, you do much more than simply fund social services. You advance an agenda to take care of what matters. This United Way is a committed leader. While many charities address one cause, United Way focuses on the whole community.
The United Way Endowment
The United Way Endowment perpetuates United Way's mission of building community by people caring for one another. The Endowment is building a permanent savings account that responds to our community's emerging health and social service needs. By helping individuals and families make a lasting difference while making sound, tax-wise financial decisions, The Endowment touches all of our lives, today, tomorrow and forever.
Children's Library at United Way's Center for Excellence in Early Education
United Way Center for Excellence in Early Education will:
Elevate the quality of early care and education
Offer opportunities for learning, training and research to educators, parents, childcare professionals
Provide developmentally appropriate care for children
Foster collaboration among early childhood education advocates, planners, funders and providers
Serve as a national leader in the early education area
The Children's Library, scaled to accommodate little bodies, will introduce children to the wonderful world of stories, reading and imagination.
For more information please contact United Way's Women's Leadership staff at women's leadership.
Back to Top
Young Leaders
Young Leaders are up-and-coming members of the community age 40 and under who contribute to United Way of Miami-Dade at the Leadership level of $1,000 or more annually.
By actively participating in volunteering, networking and personal and professional growth opportunities, Young Leaders are helping United Way make a lasting, positive impact in people's lives and in our community. Today there are over 1,600 Young Leaders from all industries in Miami-Dade County and are continuing to grow.
Our mission
To foster participation, commitment, growth and education of United Way of Miami-Dade's Young Leaders to further United Way's mission of building community by helping people care for one another.
Young Leaders Executive Committee
Committee members, as well as Young Leaders Ambassadors, serve on the executive committee and are responsible for all facets of the Young Leaders program including the annual event calendar and the image of Young Leaders in the community. The executive committee meets on the third Tuesday of each month in the evening at the United Way of Miami-Dade Ansin building. The following four areas make up the Young Leaders program:
Community service -- Enhances community involvement of Young Leaders by providing a variety of community service opportunities throughout the year: (community service projects/Hands On Miami/ Mayor's Easter Egg Hunt)
Membership and marketing -- Communicates with members and prospects year round. Recruits Young Leaders Ambassadors in companies who will communicate with his/her current Young Leaders, identify prospects and assist employee campaign manager with the United Way campaign (website development/new executive committee recruitment/new member recruitment/communication with community).
Social events -- Creates and increases awareness of United Way of Miami-Dade through Young Leaders by increasing individual involvement in the community through fun and innovative events (Luncheon with Leaders series/theatre events/happy hours/discounted ticket sales to certain United Way events).
Leadership development -- Develops members' leadership skills through professional and personal relationships and utilizes their skills in United Way of Miami-Dade's campaign and the community at large. Revitalizes and assists Hands On Miami in recruitment/attendance for Effective Non-Profit Board Leadership Training. This three-day seminar trains community minded individuals on the basics of serving on a board and then places them on the boards of local non-profits with the help of the Center on Nonprofit Effectiveness (Effective Non-Profit Board Leadership/Luncheon with Leaders series/professional seminar/Women's Leadership)
For more information about benefits and upcoming events go to the United Way of Miami-Dade Website Young Leaders at Young Leaders
Back to Top
Loaned Executive Program
"United Way's loaned executive program is one of the best development opportunities for future leaders in our community… and a terrific way to give back to our community."
Loaned Executives (LE's) are Miami-Dade County employees, borrowed by United Way during their annual campaign to help increase the capability of United Way. Without the LE's, United Way would not be able to take care of what matters to our community. Last year, LE's helped United Way achieve another successful campaign.
Loaned executives develop and implement fundraising campaigns by working with top management and employee campaign coordinators at workplaces throughout Miami-Dade.
Description of Loaned Executive Program

Back to Top
If you cannot view PDF

files, you can download
Acrobat Reader
for free from Adobe Systems, Inc. In order to use PDF files, you must have Acrobat installed on your computer.
Page Last Edited: Mon Aug 8, 2016 10:28:06 AM
unitedway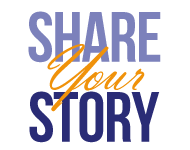 Contact Information
Maurice Kemp
Office of the Mayor, Deputy Mayor
111 NW 1st Street, 29th Floor
Miami, FL 33128
Phone: 305-375-5141
You are now leaving the official website of Miami-Dade County government. Please be aware that when you exit this site, you are no longer protected by our privacy or security policies. Miami-Dade County is not responsible for the content provided on linked sites. The provision of links to these external sites does not constitute an endorsement.

Please click 'OK' to be sent to the new site, or Click 'Cancel' to go back.