The swimming advisory area has been reduced, remains in effect for Oleta River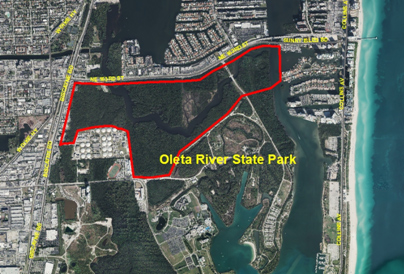 (MIAMI, January 15, 2015) - Based on water quality results, the precautionary swimming advisory enacted on Tuesday has been reduced. The swimming advisory is still in effect to avoid contact with water including swimming and recreational activities in the Oleta River and the adjacent wetlands, due to a temporary overflow of partially treated wastewater Tuesday morning. The advisory has been lifted for the beach area of the Oleta River State Park and the intracoastal waterway.
The Florida Department of Health in Miami-Dade County and the Department of Regulatory and Economic Resources (RER) continue to test the affected waters and the advisory remains in effect for the area listed above until test results return to normal levels.