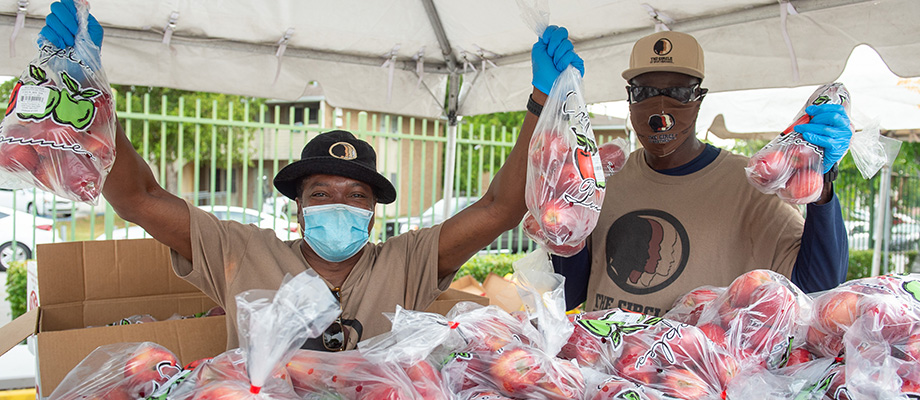 The COVID-19 pandemic proved to be at least as much of an economic emergency as a health emergency. As nationwide quarantine measures took effect in mid-March, including the ordered closure of all businesses deemed non-essential, huge numbers of residents throughout the country, including here in Miami-Dade, suddenly found themselves out of work and without the means to support themselves and their families.
To help avert a humanitarian crisis, Miami-Dade County sprang into action to feed residents financially impacted by the COVID-19 state of emergency. The County charged its Parks Department with the role of first responder to coordinate community mass feedings during the pandemic, and employees recruited from other County departments and community groups formed a massive hands-on operation to distribute food, mostly on a drive-thru basis.
"The coronavirus state of emergency created a dire need for food in this community. As leaders, it was incumbent upon us to step up to the challenge by ensuring people had enough to eat in these unprecedented times."
County Commissioners also organized a series of frequently recurring drive-thru food distributions to feed the community, in addition to approving legislation to suspend water service disconnections and eviction operations to ease the financial strain on residents. Commissioners and their staff partnered with County Parks, private food banks like Farm Share and Feeding South Florida, and other community partners including the Miami Marlins.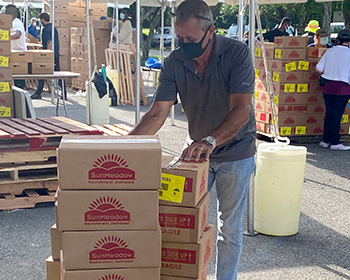 The large-scale food distributions were conducted at places like County parks, government facilities and shopping mall parking lots with the logistic capabilities to enable hundreds of cars to line up at a time while maintaining social distancing. Wherever the distributions took place, the overwhelming demand for vital grocery supplies was demonstrated by the long line of cars that would begin gathering hours before the events' scheduled start times. As their turn came, residents popped open their trunks to receive bags or boxes of frozen meats, fresh produce, canned goods, bread, cheese, juice and more. As of June 4, 2020, these events had fed 31,378 families... and counting!
"This is a community that I hold dear to my heart. It's just heartbreaking when you come by at 5 in the morning and you see a line of 600 to 700 cars already queued up to get into the park to get some supplies. There's so many in need in this community," said food distribution coordinator David Cardenas, a longtime County Parks employee.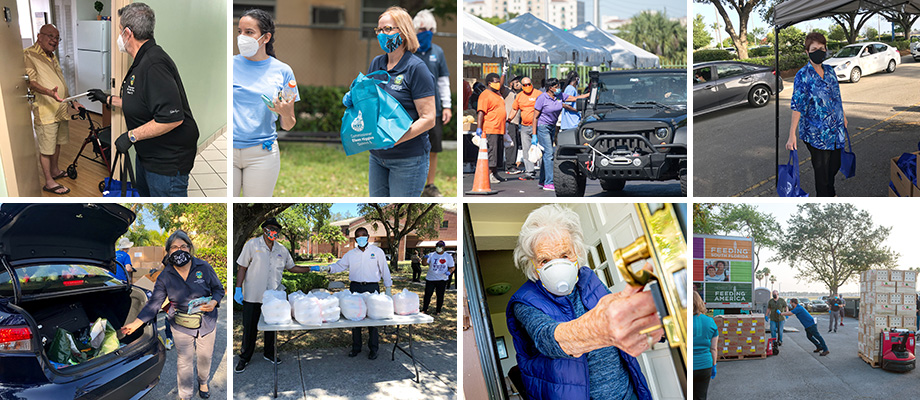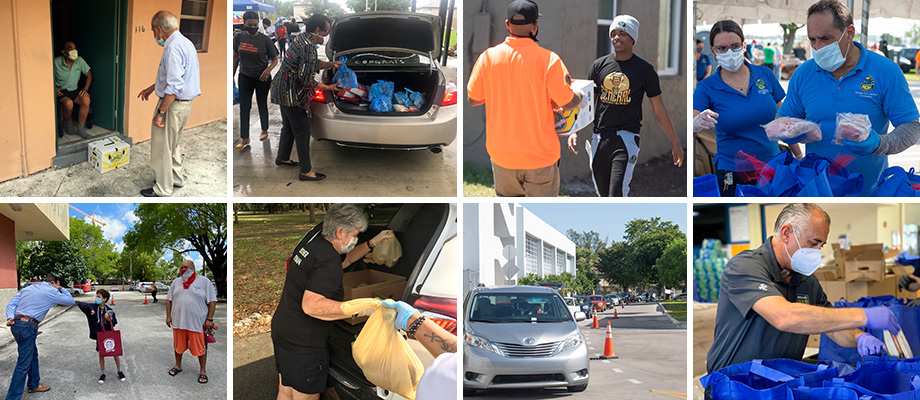 VIEWPOINTS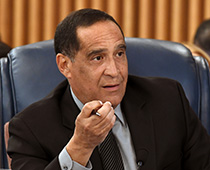 Commissioner Joe A. Martinez
"Our economy was shut down in the name of public health and safety, but you can't have health or safety if you don't have enough food to feed yourself and your family. I was happy to work with Feeding South Florida to help our residents in tough times."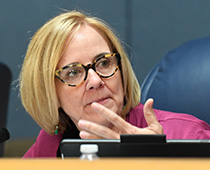 Commissioner Eileen Higgins
"When unemployment numbers rise, so does the number of food-insecure families. I partnered with Unity Groves to bring the USDA Farmers to Families Food Box Program to District 5. Over the course of six weeks, we distributed 19,200 produce boxes to working families as well as those who are homebound or have no access to transportation. We helped our farmers stay in business by purchasing local, Florida-grown produce while helping those most in need put food on the table."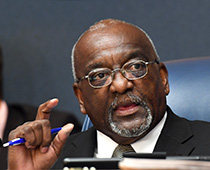 Commissioner Dennis C. Moss
"As leaders, it was incumbent upon us to step up to the challenge by ensuring people had enough to eat in these unprecedented times."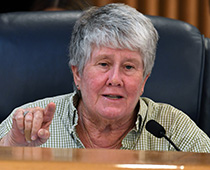 Commissioner Sally A. Heyman
"The COVID-19 pandemic virus has created a 'change of life' for all of us."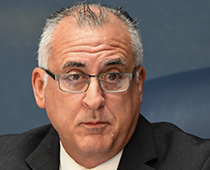 Commissioner Esteban L. Bovo, Jr.
"For nearly 100 days, my office and I have been helping residents across Miami-Dade County by ensuring they get the food they need after many have been financially impacted by COVID-19 as well as businesses closures."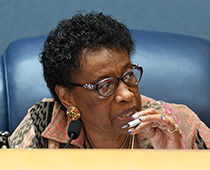 Commissioner Barbara J. Jordan
"I applaud our County and our community partners for responding to the food crisis caused by the coronavirus pandemic. There was a huge need in the community for food distributions like the ones that have taken place."