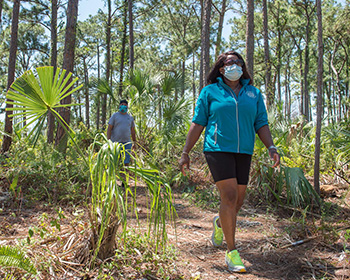 The spread of COVID-19 required Miami-Dade County's residents to limit contact with other people – leading many to seek out connection with the natural world. After a six-week shutdown, the community clamored for the reopening of public parks, golf courses, and marinas. On April 29, 2020 parks and open spaces were the first part of the county to reopen, launching the "Moving to a New Normal" campaign. People poured out of their homes to visit federal, state, County and municipal parks and enjoy these places of recreation, peace, and beauty they had been too busy to frequent in their pre-COVID-19 lives. Zoo Miami and public pools opened in time for summer on June 1, followed by summer camps and sports programs on June 8.
Parks and natural areas are valuable assets in public health. A large body of evidence correlates time spent outdoors with improved physical and mental wellness. Access to the outdoors has been especially treasured during a pandemic in which many residents had to deal with health and economic stress. The benefits are so clear that, even in times of social distancing, the U.S. Centers for Disease Control and Prevention (CDC) underscored the importance of outdoor activity by stating: "Staying physically active is one of the best ways to keep your mind and body healthy. People visit parks, trails, and open spaces as a way to relieve stress, get some fresh air and vitamin D, stay active, and safely connect with others."
Miami-Dade County's reopening plan struck a balance between providing Miami-Dade residents room to roam and minimizing the spread of contagion. Social distancing and facial coverings made up the bedrock of the strategy to slow the spread of COVID-19, in accordance with CDC guidelines. A workgroup comprised of Miami-Dade Parks leadership, health department staff, and both medical and subject-matter experts created safety protocols in alignment with CDC and state health department guidelines that were designed specifically for each open space type: parks, marinas, golf courses, and beaches.
Once the massive operational planning was in place, proper enforcement of the new rules remained a pressing public concern. Miami-Dade Parks hired more than 400 security personnel who had been put out of work because of COVID-19 closures, including those formerly employed at Hard Rock Stadium and the American Airlines Arena. These personnel worked together with park rangers, Miami-Dade police and public school crossing guards (who were also available since the schools were closed) to help ensure public safety through compliance with the new rules. Miami-Dade Parks also hired janitorial cleaning and disinfection contract workers specifically designated to attend restrooms, regulating their use and cleaning them every two hours with CDC-approved products, and allowing only one person or family at a time in each restroom.
VIEWPOINTS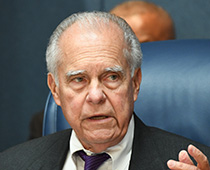 Comisionado Javier D. Souto
"Everyone knows I've always been a very big parks champion, and Miami-Dade County is blessed with some of the most beautiful parks in the world, so getting them reopened as soon as it could be done safely was something I considered very important."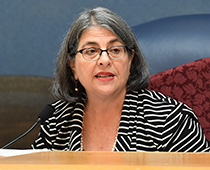 Commissioner Daniella Levine Cava
"As residents get back out into nature, I encourage them to keep public health in mind and follow all the CDC guidelines – like wearing masks and following social distancing – so their enjoyment isn't marred by the spread of disease."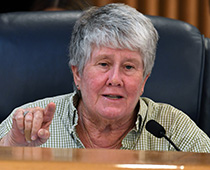 Commissioner Sally A. Heyman
"The sacrifices are everyone's obligation to get us through this crisis with minimal loss of life and comprised health."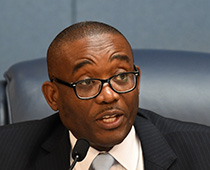 Commissioner Jean Monestime
"The reopening of our parks was a great way for our residents to get back to some kind of normal. There is nothing more exhilarating these days than being able to enjoy the great outdoors. This was a major step and for that I am grateful that we were able to do so in a safe way."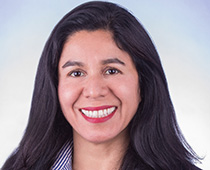 Parks, Recreation and Open Spaces Director Maria Nardi
"In this unprecedented time, public demand for parks surged as people sought a respite from safer at home orders. This pandemic has placed a premium on access to nature and physical activity with appropriate social distancing, making parks critical public infrastructure and more vital to the health of our communities than ever before. Parks are essential."