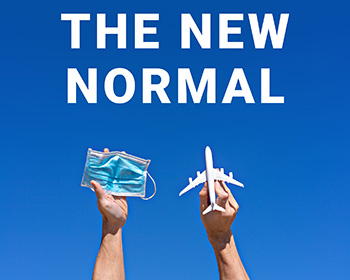 Throughout the COVID-19 pandemic, Miami International Airport (MIA) has continued to be a leading global gateway and remains committed to serving its local community and passengers from around the world with industry best practices and guidelines.
Under directives from Mayor Carlos Gimenez and with the support of the Board of County Commissioners, the Miami-Dade Aviation Department has been adapting airport operations to continue safeguarding its passengers, visitors and employees. The health and safety of its passengers remains its highest priority. In addition to implementing new safety precautions, MIA urges travelers to follow the tips below to stay healthy while visiting and traveling through MIA:
Check in online, download a mobile boarding pass, and use a carry-on suitcase.
Wear a face covering and maintain social distancing of at least 6 feet (2 meters) while traveling through the airport.
Protect yourself and others during your trip: Clean your hands often, and if soap and water are not readily available, use a hand sanitizer that contains at least 60 percent alcohol.
Pack food and a reusable water bottle.
Contact your airline for the latest travel requirements and flight status.
Bottom Line: Your best bet at staying safe while taking essential trips is by staying as far from others as possible and avoiding touching your face. When touching something or eating is necessary, be sure to wash or disinfect your hands both before and after.