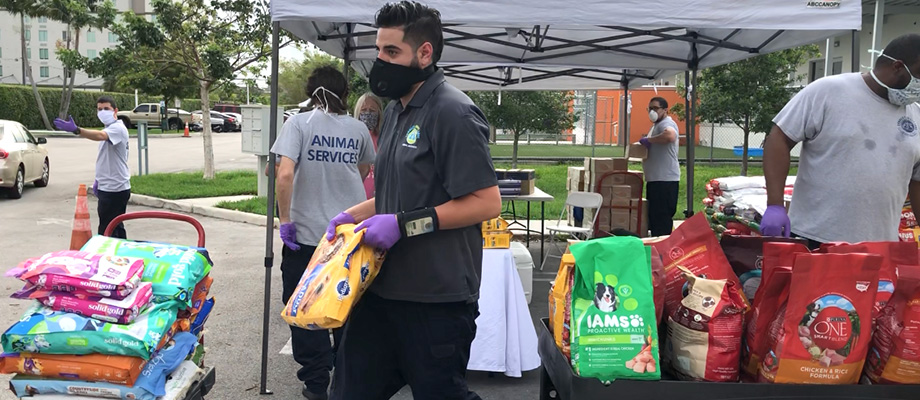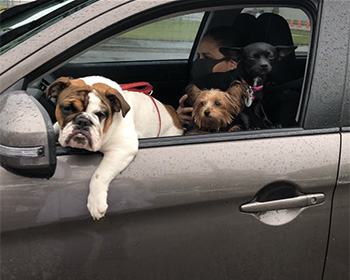 When the coronavirus pandemic struck, humans weren't the only ones who suffered. In many cases, pets also were affected when their owners fell ill. Fortunately, Miami-Dade County's Animal Services Department was there to give our furry friends a much-needed helping hand.
In late March, the Humane Animal Response Team responded to the first case of a dog in need of help due to the pandemic. Linda's owner was hospitalized with COVID-19, leaving the 7-year-old German shepherd mix alone in her home. Animal welfare officers responded to a police request to take in Linda, who was then moved to an offsite facility, away from the shelter's other pets. The clinic team bathed and disinfected Linda, all while following safety protocols. They sanitized the area, wore personal protective equipment and quarantined Linda for 14 days, keeping her away from other pets. The reason for these safety measures was that although COVID-19 spreads between humans, staff must treat pets exposed to the virus as they would any other item or surface that has come in contact with an infected person. Linda has since been released to a Heidi's Legacy Dog Rescue, which placed her with a foster family while they find her a forever family.
Besides Linda, Animal Services has received, quarantined and rehomed more than 30 pets who were forced out of their homes or lost their pet parents due to COVID-19. But caring for pets whose owners were hospitalized for COVID-19 is just one way Animal Services has come to the rescue during the pandemic. Since the health emergency began, the department has hosted four drive-through Pet Food Banks, serving more than 2,400 families and distributing over 100,000 pounds of pet food to needy pet owners.
The department also has continued fulfilling its regular mission throughout the pandemic. There have been no interruptions of service to emergency field response involving vicious animals, police requests for assistance, animal bites, injured animals or animal cruelty concerns.