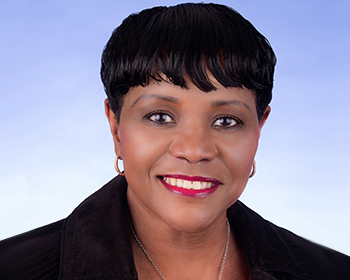 Dear Residents,
The last few months have been unprecedented times for our county, our nation and the world. As Chairwoman of the Miami-Dade County Commission, working with Mayor Carlos Gimenez and my colleagues to protect the public health and safety has been my number one priority during the COVID-19 crisis and the subsequent protests over the death of George Floyd. As the pandemic emerged, we acted quickly to halt the spread of the virus through a series of safety measures and "Safer at Home" orders while also helping residents cope financially by suspending water service disconnections and eviction operations, organizing free drive-through food distributions and more.
Our health care workers, first responders, bus drivers and all our essential workers throughout the county deserve special praise for serving on the front lines during the pandemic. I also want to thank our Miami-Dade police officers, community groups like the Circle of Brotherhood, and courageous citizens like Benjamin Torrens and Richard Dombroff who helped keep the peace during the George Floyd demonstrations by preventing the kind of widespread violence and looting that took place in other metropolitan areas. Their commendable efforts kept our community going during both emergencies, and we owe them all an enormous debt of gratitude. I also want to thank our residents for adjusting and sacrificing so much during the past few months. You also deserve recognition.
As we return to a "New Normal" for our County, I'm pleased to present this special edition of the Chamber Gazette, which outlines our response to the coronavirus pandemic as well as our ongoing efforts to ensure a resilient and sustainable future for Miami-Dade County, regardless of the challenges that come our way.
Audrey M. Edmonson
Miami-Dade County Commission Chairwoman