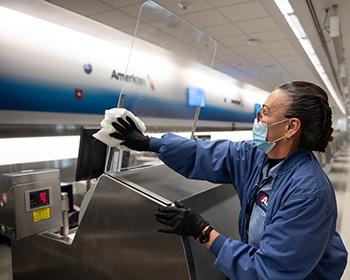 In response to the steep decline in passenger traffic at Miami International Airport due to COVID-19, the Miami-Dade County Commission on April 7 approved a $64.8 million relief plan for the County's business partners at MIA.
The plan features an initial term of three months retroactive from March 1, 2020 through May 31, 2020 for a total of $64.8 million and authority to extend for an additional three months. During the term, the plan provides three forms of relief:
Deferral of monthly rent payments and other related charges for passenger and cargo airlines and ancillary businesses, with interest charged on deferrals extending beyond MIA's annual reporting period
Waiver of minimum annual guarantee (MAG) monthly payments, monthly rent and other related fees for operators contracted to pay rent, MAG and a percentage fee, while still requiring such operators to make payments based on a percentage of gross revenues
For all other concessionaires, car rental companies and operators, waiver of the MAG monthly payments and other related fees, while still requiring payments based on a percentage of gross revenues.
Miami International Airport is one of many airports worldwide that have prepared a Relief Plan for its business partners to weather the economic downturn due to COVID-19.
On April 14, MIA was also awarded $207 million in funding from the federal government's Coronavirus Aid, Relief, and Economic Security (CARES) Act Airport Grant Program, making MIA the largest grant recipient among all airports in Florida. MIA officials will use the grant to support the airport's ongoing facilitation of essential travel and trade, and to prepare the global gateway to resume full operations as one of America's leading passenger and cargo hubs.
MIA is still working closely with its federal partners to ensure that passengers, employees and the community remain safe in compliance with Centers for Disease Control and Prevention (CDC) guidelines.
VIEWPOINTS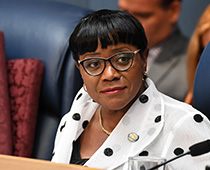 Chairwoman Audrey M. Edmonson
"Our airport partners have been a vital part of Miami International Airport being recognized as one of the one of the premier airports in the world, so we need to be there for them in times of crisis, and that's exactly what we did."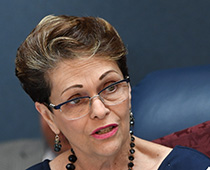 Chairwoman Tourism and The Ports Committee Rebeca Sosa
"In addition to the CARES Act, the relief plan for MIA's tenants will provide a bridge of support until the negative effects of COVID-19 subside and federal funds are made available."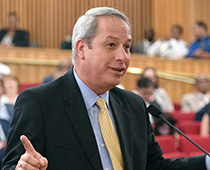 MIA Director and CEO Lester Sola
"The Aviation Department believes these steps are vitally necessary to mitigate the financial difficulties our airport partners are facing, and to help our airport community have a faster rebound once this crisis is behind us."