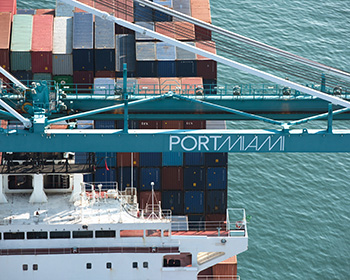 When people think of PortMiami, they probably mostly think of cruise ships. But during the coronavirus pandemic, the world-famous seaport served as a vital link in the supply chain for those on the front lines against the disease.
Although cruise travel came to a halt on March 13, PortMiami remained open for cargo throughout the crisis to ensure the steady flow of essential shipments. That enabled critical supplies like masks, gauze and protective gowns, as well as pharmaceuticals, food and other critical goods to continue moving from ship to shelf with the help of hardworking truckers in our community. Meanwhile, the County waived all lay berth fees for home-ported vessels that requested to berth alongside the port.
The PortMiami team continues to work closely with its partners as well as the United States Coast Guards 7th District, U.S. Customs and Border Protection (CDC), the Florida Department of Health, and the Centers for Disease Control and Prevention to safeguard port users and the Miami-Dade community against the spread of any communicable diseases including COVID-19. The Coast Guard, in conjunction with the CDC, has established protocols for the detection of the virus, evaluates each situation on a case-by-case basis and takes the appropriate action as needed. At the same time, PortMiami's Operations Team conducts deep cleaning and sanitizing on a daily basis to ensure the health and safety of port users, visitors and Miami-Dade County residents who traverse the port's facilities.
VIEWPOINTS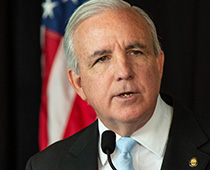 Mayor Carlos A. Gimenez
"Miami-Dade is known for being the Cruise Capital of the World, and PortMiami for being one of the main economic drivers of our local economy. It is certainly painful to see the financial effect that the COVID-19 pandemic has had on one of our most important industries. We have a great, long-standing relationship with the lines, and we will continue to offer support."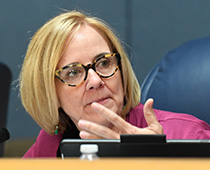 Commissioner Eileen Higgins
"PortMiami served as a lifeline for this community and truly delivered the goods by making sure vital supplies kept flowing throughout the coronavirus pandemic, and I commend all our PortMiami employees and our partners for their hard work and dedication during the crisis."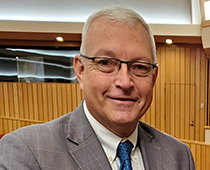 PortMiami Director/CEO Juan Kuryla
"PortMiami's top priority was and still is the health, safety and well-being of its workforce, its users and the community, and we're collaborating with federal agencies and the cruise lines to ensure the safe return of passengers to the Cruise Capital of the World."