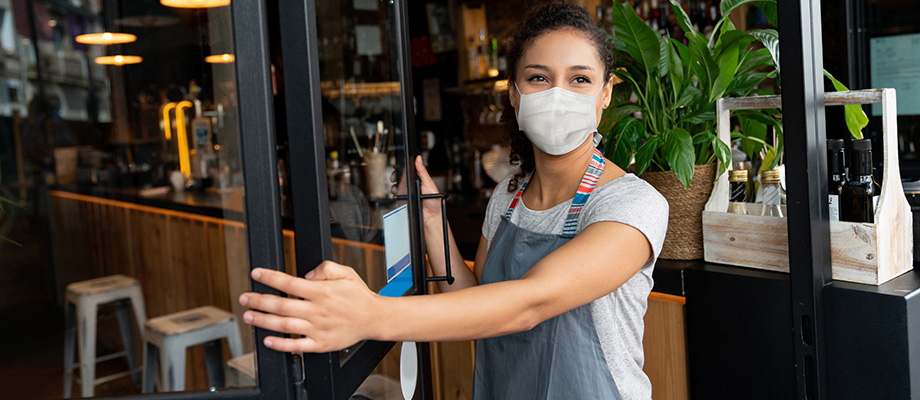 Miami-Dade small businesses may also take advantage of the following programs:
Small Business Assistance Forgivable Loan Program
Description: Small businesses with lowand medium-income workers can now apply. Loans will be up to $25,000 with a 0% interest rate and no origination fees. The forgivable loan can be used for rent, payroll, personal protective equipment, and other expenses. To apply, contact Partners for Self-Employment 305-438-1407 or Tools for Change at 305-200-5568.
COVID-19 Layoff Aversion Fund
Description: Provides grants of between $5,000 and $10,000, depending on the number of employees, to eligible small businesses and/or community-based organizations (CBOs) impacted by the coronavirus crisis. Recipients may receive up to $10,000 from the fund 30 calendar days following the expiration of the emergency declaration or until funds are exhausted, whichever occurs first. For more information, visit the CareerSource South Florida COVID-19 Layoff Aversion Fund webpage.
Miami-Dade small businesses that need help weathering the COVID-19 pandemic can now apply for loans of up to $30,000 from the RISE Miami-Dade Fund (Re-Investing in our Small Business Economy), a transformative revolving loan fund for small and micro businesses in Miami-Dade County.
The Dade County Federal Credit Union (DCFCU), as the RISE Fund administrator, is working directly with local community development financial institutions (CDFIs) which will originate and package the loans. The CDFIs are Accion, the Black Business Investment Fund, and the Miami Bayside Foundation.
The Rise Miami-Dade Fund is the result of legislation sponsored by Commissioner Higgins and unanimously approved by the County Commission in June. It allocates $25 million in CARES Act federal stimulus dollars to provide small businesses access to capital and receive the technical financial assistance they need to recover from the COVID-19 crisis. In the longer term, it will become part of Miami-Dade's permanent small business infrastructure, helping the mostly minority-owned businesses gain access to capital and assistance they wouldn't have otherwise.
After a business is issued a loan, the CDFIs will continue to provide technical assistance to the businesses to help them survive the crisis and strengthen for the future. Loan funds can be used for employee wages/salaries; inventories; payoff high interest debt; commercial lease, mortgage or rent payments; utilities; and other expenses incurred due to new safety provisions.
To qualify for the loan, businesses and their owners must meet the following criteria:
Business is located and operating in Miami- Dade County. Business owner primary residence is in Miami-Dade County
Fewer than 25 employees/independent contractors
Be in operation for at least two years
Annual revenue less than $2 million
Credit score greater than 575 with no bankruptcies or foreclosures in the last three years
To learn more about the RISE Miami-Dade Fund and apply, visit www.risemiamidade.com.
VIEWPOINTS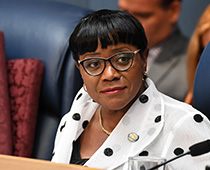 Chairwoman Audrey M. Edmonson
"Small businesses are the backbone of any economy. By helping this key sector, the Rise Miami-Dade Fund will play a major role in helping Miami-Dade recover from the coronavirus crisis and continue to foster a vibrant economy into the future."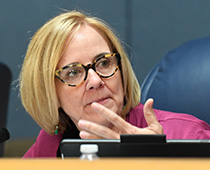 Commissioner Eileen Higgins
"With small businesses continuing to struggle, there wasn't a moment to spare; therefore, I am grateful to the DCFCU and CDFIs for standing up the fund so quickly. With the operational knowledge of the DCFCU and the grassroots expertise of Action, the Black Business Investment Fund, and the Miami Bayside Foundation, I am confident the Fund will help businesses weather the pandemic and continue to serve the community for years to come."