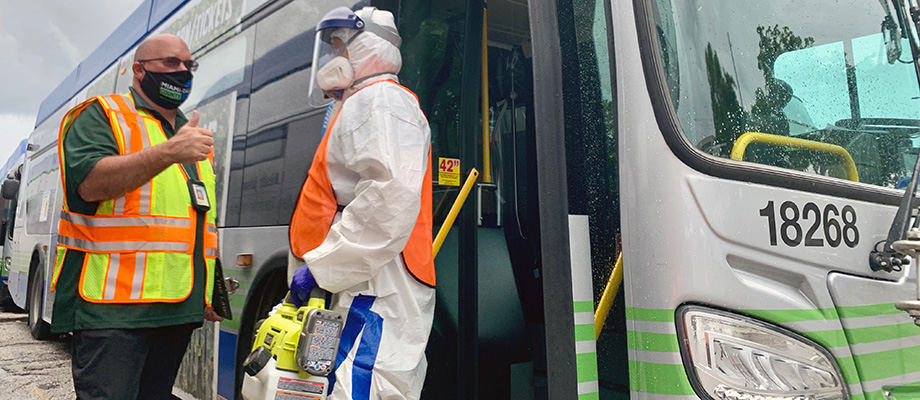 DID YOU KNOW?
One of the key factors that is fueling a comeback for public transportation is financial support from the federal government, which already approved on March 27, a $25 billion cash infusion for public transportation systems in the country, including Miami-Dade Transit, as part of the $2 trillion Coronavirus Aid, Relief, and Economic Security (CARES) Act. Another springboard for mass transit will be rebuilding rider trust.
The Miami-Dade Department of Transportation and Public Works was also one of the first in the country to suspend fare collection and institute rear boarding on buses.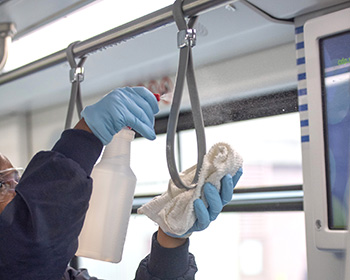 When COVID-19 caused Miami-Dade County, along with the rest of the state and country, to virtually shut down, the County's Department of Transportation and Public Works (DTPW) – which runs the County's transit system – was one department that never stopped running.
Throughout the entire crisis, the County's buses and rail system kept operating – albeit with reduced schedules – so that essential workers could continue getting to their jobs. To ensure the safety of both its passengers and vehicle operators, the department instituted daily temperature checks of employees and provided them with personal protective equipment. It also limited vehicle capacities, added protective barriers inside buses, placed social distancing signage throughout its stations and fleet, and increased its cleaning cycles of vehicles using a powerful new tool – a disinfecting mister to sanitize hard-to-reach places as the last step in the disinfection routine. The department credits the teamwork and determination of its employees for its successful response to the coronavirus pandemic, including Bus Maintenance Superintendent Jorge Villazon. The 23-year agency veteran rallied his team of 71 employees assigned to the department's three bus garages, challenging everyone to meet new cleaning and disinfecting milestones.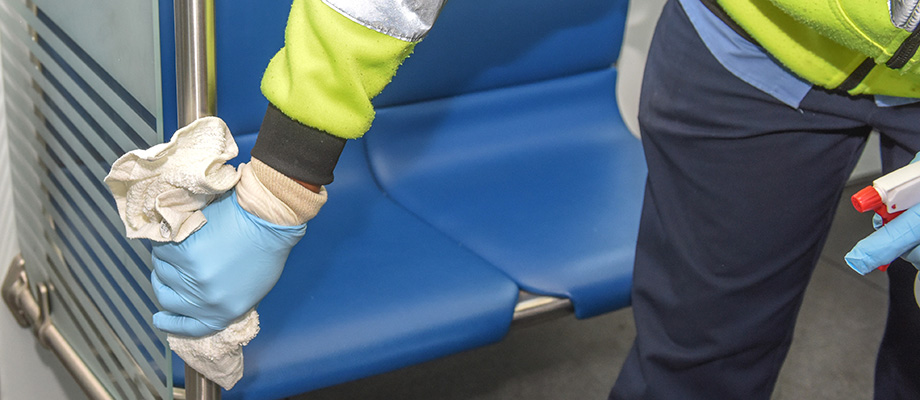 VIEWPOINTS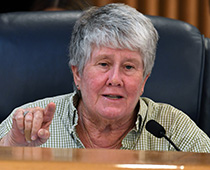 Commissioner Sally A. Heyman
"For all those on the front line... a big thank you for all that you do."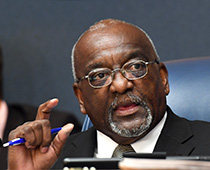 Commissioner Dennis C. Moss
"Staying ahead of the curve and having foresight during challenging times is key. Looking at the road ahead, teamwork and ingenuity will guide the return of mass transit to previous levels of passenger confidence or even higher."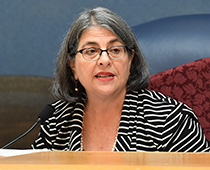 Commissioner Daniella Levine Cava
"Our transit team is on the front-lines of this pandemic and is critical to the wellbeing of our people and economy. It has been a tremendous challenge to keep our buses clean and safe and providing essential services for our residents, but they've done a great job for the public. I am proud of our Transit family for the work they do every day, but especially the work they're doing right now to help us through this health emergency."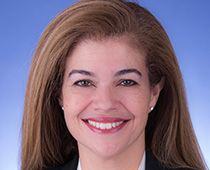 Director, Department of Transportation and Public Works Alice N. Bravo, P.E.
"We will continue to be vigilant and maintain the safety of our employees and passengers as our number one priority. Many people rely on public transportation to get to work and the other places they need to go."