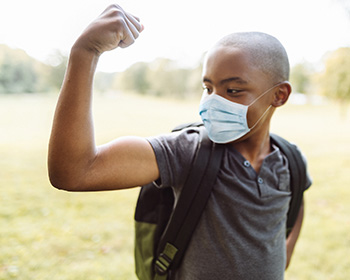 The coronavirus pandemic has changed our lives in many ways. Among them is the "new normal" of wearing face masks around others for protection and to prevent the spread of the disease. This June, Miami-Dade County Mayor Carlos A. Gimenez signed an Executive Order requiring the use of facial coverings in public. Following guidelines from the Centers of Disease Control and Prevention, the order calls for the use of any facial covering that snugly covers the face and mouth, whether store-bought or homemade, and secured with ties or ear loops. Mayor Gimenez and County Commissioners have asked residents not use N95-rated masks, since these were critical supplies for health care workers, police, fire, emergency management, or other people engaged in life safety activities. They also noted that face masks are not a substitute for maintaining a safe distance.
The provisions of the order are the minimum standards required by the County, but municipalities may impose more stringent standards within their jurisdictions.
"WHILE WEARING MASKS CAN HELP FOR CLOSE ENCOUNTERS, YOU MUST CONTINUE TO PRACTICE SOCIAL DISTANCING. EVEN PEOPLE WHO FEEL PERFECTLY HEALTHY CAN TRANSMIT COVID-19, SO EVERYONE, KEEP YOUR DISTANCE OF AT LEAST SIX FEET."