Residents in Miami-Dade County, as in much of the rest of the United States, continue to identify transportation as one of their top quality-of-life concerns. A recent Florida International University study ranked Miami as having the 12th worst traffic congestion in the country. According to the study, the nearly 80 percent of residents who rely on a car for transportation spend 105 hours a year in nerve-wracking gridlock, which costs the region around $4 billion a year in productivity.
As our population continues to grow, and as new roads become congested almost as soon as they're built, urban scientists have stressed that an effective and efficient public transit system will become vital for future economic growth as businesses decide whether to locate or expand in a particular location.
Over the last 17 years, many improvements to our transit system and roads have been made utilizing the half-penny sales surtax approved by Miami-Dade's voters in 2002 as part of the People's Transportation Plan.
In addition, 20 percent of surtax proceeds have been shared with municipalities to pay for transportation improvements. To date, that has resulted in over $700 million distributed to municipalities since 2002 for roadway and transit improvements, including community circulators such as the popular Coral Gables Trolley, which connects to Metrorail at Douglas Road station.
While much as been accomplished, the Miami-Dade County Commission is working to fulfill the remaining promises of the People's Transportation Plan through implementation of the Strategic Miami Area Rapid Transit (SMART) Plan.
Since passage of the surtax, the following services and programs have been implemented:
Metrorail now connects to Miami International Airport thanks to a 2.4-mile rail extension.
Metromover is fare-free, allowing residents, commuters and visitors to get around the Downtown Miami, Omni and Brickell areas for free in air-conditioned comfort.
An expansion of the Metrobus fleet has resulted in 358,000 additional hours of bus service and the implementation of 4,500,000 additional bus service miles, including a number of routes that operate 24 hours.
The Golden Passport program now provides free public transportation to all senior citizens 65 years of age and older and to those who receive Social Security benefits.
The Patriot Passport program provides free transit to honorably discharged U.S. military veterans.
The half-penny tax also has funded many major highway and road improvements, including reverse-flow lanes on major through fares, construction of NW 87th Avenue between NW 154th Street and Miami Gardens Drive, accelerating a program to provide ADA accessibility to bus stops throughout the County, upgrading the County's traffic signalization system and much more.
---
VIEWPOINTS
Transportation & Finance Committee Members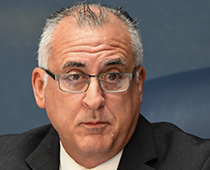 Commissioner Estaban L. Bovo, Jr.
"We cannot continue to rely on the overpromises of the past to alleviate our traffic and transit woes. Unlike the half-penny surtax, wisely investing in public transportation is about investing in our future, which absolutely depends on an efficient and dependable transit system."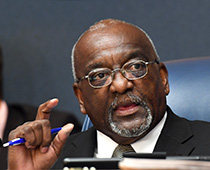 Commissioner Dennis C. Moss
"We want to make sure all these [municipal] transportation services are part of a regional approach to doing things. The cities' model needs to be coordinated and blend in with the overall transportation system."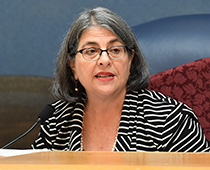 Commissioner Daniella Levine Cava
"We should be doing everything we can to increase transit options and improve riders' experiences. Having complete transparency in any transit decision is a vital step to ensuring we are not neglecting our transit riders."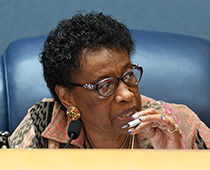 Commissioner Barbara J. Jordan
"Some of the projects the half-penny surtax has funded are not necessarily well known, but they have had an important impact on our roads and transportation infrastructure."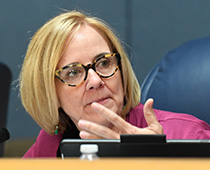 Commissioner Eileen Higgins
"Every single one of us wants the same thing: a transportation system that works for all our residents."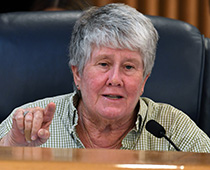 Commissioner Sally A. Heyman
"We have got to get people moving, but out of cars and into trains and buses, because we can't just keep adding to the congestion on our roads."