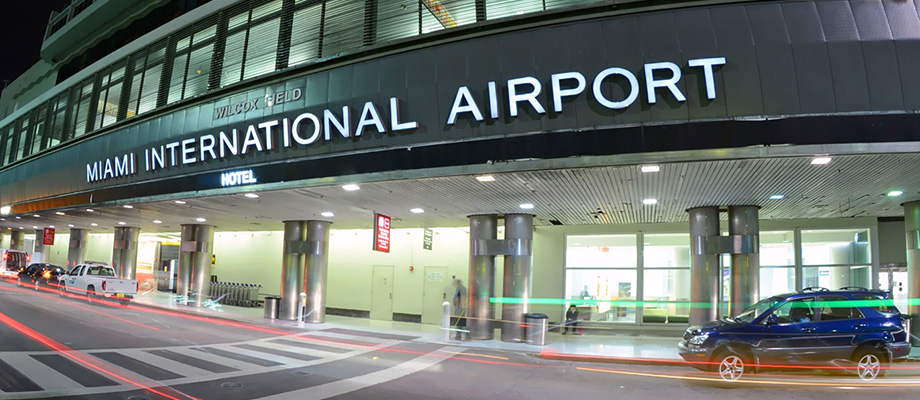 Miami International Airport, along with its general aviation airports, is the leading economic engine for Miami-Dade County and the state of Florida, generating business revenue of $33.7 billion annually and welcoming 70 percent of all international visitors to Florida. MIA offers more flights to Latin America and the Caribbean than any other U.S. airport, is America's third-busiest airport for international passengers, boasts a lineup of more than 100 air carriers and is the top U.S. airport for international freight.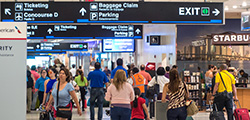 And with its continued passenger growth, MIA is fulfilling its vision of going from a recognized hemispheric hub to a global airport of choice, offering customers a world-class experience and an expanded route network with direct passenger and cargo access to all world regions.
In 2019, MIA served 46 million passengers – 767,000 more than in 2018. International travelers rose by 575,000, for a 3.5 percent jump to 16.9 million. Domestic traffic grew by 192,000, for a 1.1 percent increase to 17.6 million passengers, according to recently released statistics.
The first three quarters of 2019 featured MIA hub carrier American Airlines' launch of Cordoba, Argentina service on June 7, as well as four international passenger airlines that entered the Miami market with new routes: Low-cost carrier Norwegian launched daily nonstop service between MIA and London Gatwick Airport on March 31; Moroccan national carrier Royal Air Maroc launched the first-ever Miami-Casablanca route on April 3, giving MIA its first passenger flights to Africa since the year 2000 and Florida's only nonstop service to the continent; LOT Polish Airlines began the airport's first-ever route to Poland with Warsaw service on June 1; and French airline Corsair started weekly flights to Paris Orly Airport at MIA on June 10.
---
VIEWPOINTS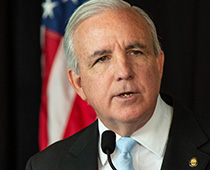 Mayor Carlos A. Gimenez
"The continued growth of business and leisure travel at MIA has resulted in additional tourism revenue and jobs in Miami-Dade County."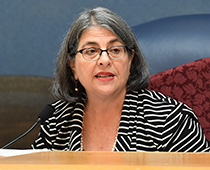 Commissioner Daniella Levine Cava
"I look forward to additional growth and more exciting route development announcements in 2020 and beyond. As we grow, we need to make sure MIA coninues to be a great place for our workers too."
MIA WINS APPROVAL FOR UP TO $5 BILLION IN MODERNIZATION PROJECTS
The Miami-Dade County Commission in June 2019 adopted a new capital improvement program at Miami International Airport that will fund up to $5 billion in airport-wide modernization projects over the next five to 15 years, paving the way for future growth in passenger and cargo traffic at MIA, which is projected to serve 77 million travelers and more than 4 million tons of freight by the year 2040.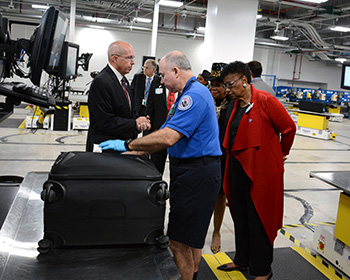 The comprehensive plan is designed to address all of the airport's future capacity and operational needs through five sub-programs including a redevelopment of Central Terminal concourses E and F, an expanded South Terminal (concourses H and J), renovated Concourse D gates to accommodate additional wide- and narrow-body aircraft, as well as larger regional jets, two new hotels (one which will include a business and conference center with exhibition space), other miscellaneous landside projects, and expanded aircraft parking positions and warehouses for cargo operations.
The most recently completed capital improvement project is a new state-of-the-art, fully automated $324 million baggage handling system. Funded in part by a $101.2 million grant from the Transportation Security Administration (TSA), the new system doubles the speed and efficiency of baggage screening and delivery for flights in MIA's Central and South terminals.
The new system, which began its first phase of operations in July, can screen and transport more than 7,000 bags per hour - double the capacity of the previous two separate and outdated systems for concourses F, G, H and J. Eighteen airlines are already using the new system, with 30 more airlines scheduled to make the transition between now and mid-2020.
In addition to nearly nine miles of conveyor belt and 12 new CTX 9800 explosives detection system machines, the upgraded system features 102 mobile inspection tables (MIT) in an 18,000-square-foot baggage reconciliation area – one of the world's largest airport installations of automated guided vehicle (AGV) technology.
The MITs autonomously receive bags that require additional screening and deliver them via a guided floor track to 52 TSA inspection stations – eliminating lifting and pulling by TSA officers, improving tracking accuracy, reducing noise pollution, and increasing the overall speed of the bag screening process.
---
VIEWPOINTS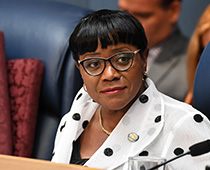 Miami-Dade County Commission Chairwoman Audrey M. Edmonson
"This new baggage handling system will greatly improve efficiency and convenience for the millions of travelers who fly to Miami every year."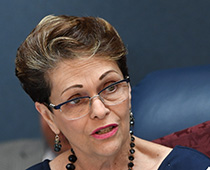 Chairwoman, Tourism and the Ports Committee Rebeca Sosa
"This capital improvement program is going to take Miami International Airport into the next decade and beyond as the truly world-class airport that it is."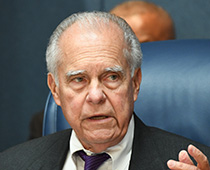 Commissioner Javier D. Souto
"MIA had an outstanding year in terms of expanding and diversifying the routes network. Congratulations to the team!"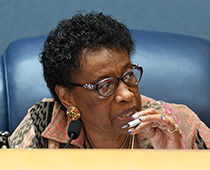 Commissioner Barbara J. Jordan
"When we invest in our airport, we are investing in our own economy, because the airport is our main economic engine and jobs generator."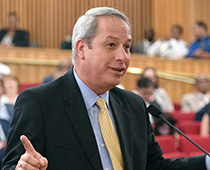 MIA Director and CEO Lester Sola
"We are proud to partner with the TSA on this cutting-edge facility, which is one of many enhancements coming soon as part of our airport-wide renovation and expansion. Improvements like the new baggage handling system will help MIA maintain its position as the busiest airport in Florida for international passengers."
MIA BREAKS GROUND ON CENTRAL BASE RENOVATION PROJECT
Miami-Dade Aviation Department officials hosted a groundbreaking ceremony on October 31, 2019 to celebrate the beginning of Miami International Airport's Central Base Modification and Expansion Project, which will upgrade 34.1 acres of asphalt and concrete pavement originally built in the 1960s that is now used for aircraft parking and movement near MIA's Concourse D.
The rehabilitated space, slated for completion by December 2022, will better support larger aircraft, maximize aircraft parking locations, improve the area's stormwater and lighting, and pave the way for passenger growth at MIA.
This is the first of many groundbreakings MIA will be hosting in the coming months and years, as it moves forward with its new capital improvement program. MIA grew by one million passengers in 2018 and had another record-breaking year in 2019, which makes modernization projects like the Central Base renovation all the more essential to accommodating its growth and maximizing its efficiency.
The Central Base project has a construction cost of $76.2 million, 75 percent of which is being funded by the Federal Aviation Administration, with 50 percent of the remaining cost being funded by the Florida Department of Transportation.
The Central Base gate is part of MIA's $5 billion, airport-wide capital improvement program, which will enable MIA to serve a projected 77 million travelers and more than four million tons of freight by the year 2040.
"This is the first of many groundbreakings we will be hosting in the coming months and years, as we move forward with our new capital improvement program," said Lester Sola, Director and CEO MIA.
---
VIEWPOINTS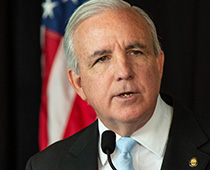 Mayor Carlos A. Gimenez
"MIA is Miami-Dade County's leading economic engine and busiest gateway, generating nearly $31 billion in business revenue and welcoming 96 percent of all visitors to our community. The goal of this new capital program is for MIA to provide even greater value, convenience and efficiency to our visitors, airline partners and cargo operators."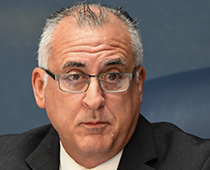 Commissioner Esteban L. Bovo, Jr.
"Every dollar we invest in Miami International Airport has a multiplier effect on our economy. As MIA prospers, so does our County as a whole."