Residents turn out for Commissioner Jordan's Movie Night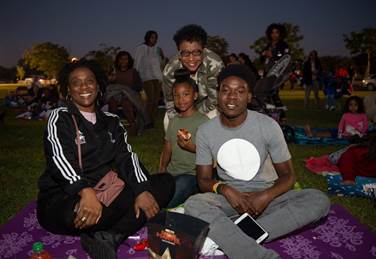 Commissioner Barbara Jordan with movie goers at Movie Night at Lake Stevens Park. (Photos by Armando Rodriguez / Miami-Dade County)
MIAMI-DADE COUNTY – Dozens of northwest Miami-Dade children and adults turned out to see the computer-animated superhero film "Incredibles 2" at Miami-Dade County Commissioner Barbara J. Jordan's March 22 movie night event at Lake Stevens Park.
Moviegoers were treated to free hot dogs, popcorn, chips and beverages.
Movie Night is one of Commissioner Jordan's signature events and takes place at different locations throughout District 1. For upcoming events in District 1, contact Commissioner Jordan's office at (305) 474-3011.