Summer Reading Kick-off promotes literacy for youth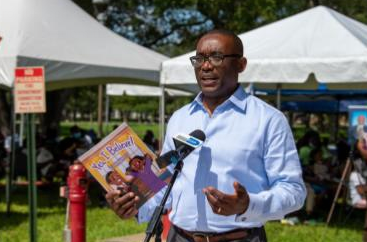 MIAMI-DADE – On July 22, Miami-Dade Commissioner Jean Monestime and City of North Miami Beach Commissioner Daniela Jean teamed up to present the Summer Reading Kick-off, a book giveaway and author meet-and-greet event.
The reading kickoff, which was open to children ages 5 to 13, aimed to promote literacy during the summer months.
During the event, author and Miami native Jefferson Noel read his new children's book, "Yes, I Believe!" for the audience. More than 200 free books were distributed to children.