Chairwoman Edmonson celebrates new veterinary center in Liberty City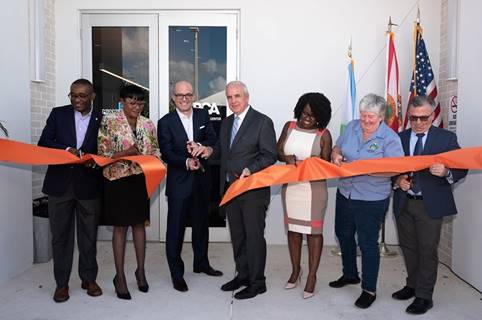 Chairwoman Edmonson, second from left, joins other County and ASPCA officials at the ribbon cutting for a new veterinary facility in Liberty City. (Photos by Armando Rodriguez / Miami-Dade County)
MIAMI – Miami-Dade County Commission Chairwoman Audrey M. Edmonson celebrated the grand opening of the ASPCA Community Veterinary Center in Liberty City on Oct. 28.
The new facility will provide spay/neuter surgeries and other preventive and basic veterinary care for animals at reduced or no cost to Miami-Dade County pet owners.
The center is the result of a public-private partnership between the County and the American Society for the Prevention of Cruelty to Animals. The ASPCA paid for half of the construction cost, saving the County taxpayer dollars, and will run the center.
The facility fills an important need in the area, which lacked veterinary service providers despite one of the highest rates of strays in the County. According to Chairwoman Edmonson, who sponsored the 2016 County Commission resolution that established the partnership to build the center, it will serve the residents of Liberty City, Brownsville, Allapattah and Little Haiti.
"For the first time, residents in this area will have the opportunity to get veterinary service for their pets," Chairwoman Edmonson said at the ribbon-cutting ceremony. "This is a great day for animal welfare, a great day for our taxpayers and a great day for area residents."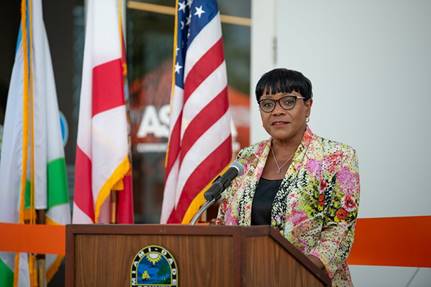 Chairwoman Edmonson speaks at the new ASPCA veterinary center grand opening.