Commissioner Eileen Higgins awards $577,000 for construction of ADA Oceanside Park and the first-ever permanent access bridge and viewing platform in South Florida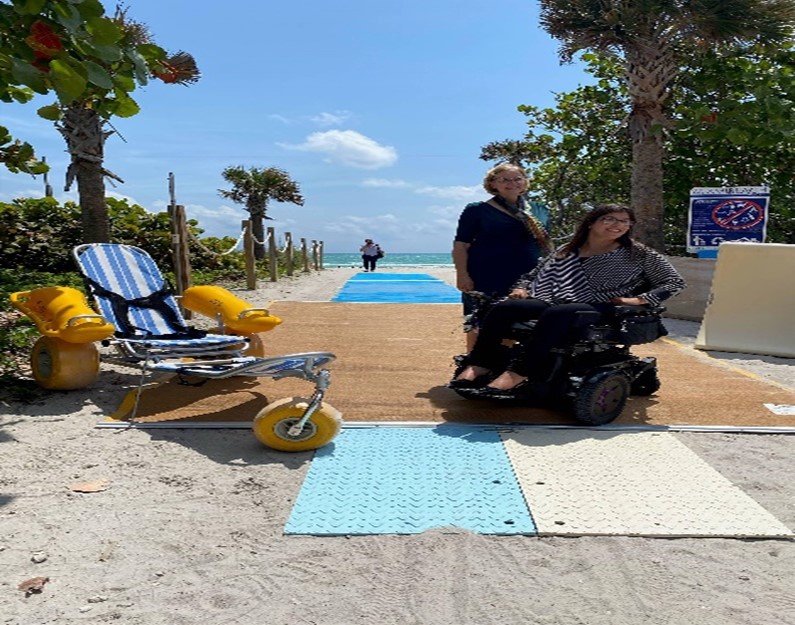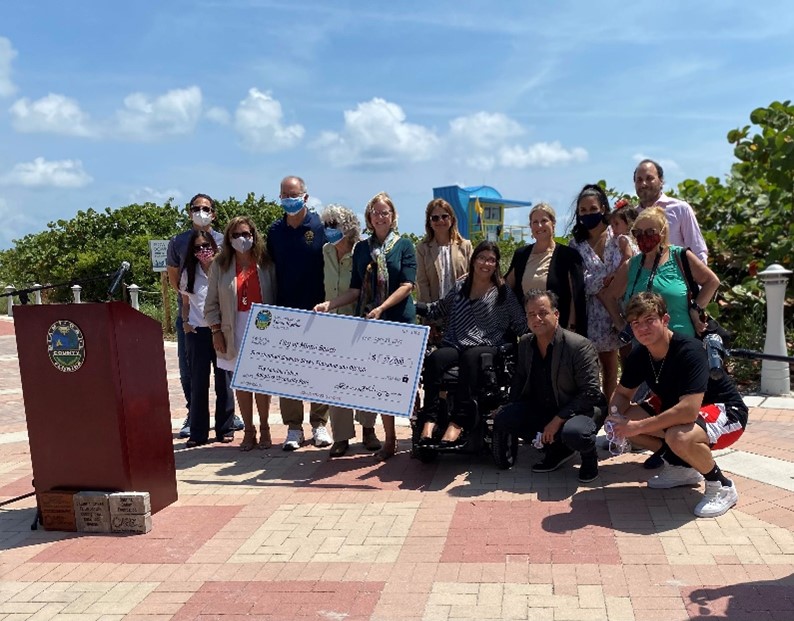 MIAMI-DADE – Today, Miami-Dade County Commissioner Eileen Higgins was joined by City of Miami Beach Mayor Dan Gelber, Florida Fish and Wildlife Conservation Commission Chairman Rodney Barreto, Founder of the Sabrina Cohen Foundation Sabrina Cohen, representatives of the travel industry and community stakeholders, to announce an award of $577,000 in District 5 General Obligation Bond funds to build the Sabrina Cohen Adaptive Oceanside Park and permanent wheelchair access bridge and viewing platform.
The Adaptive Oceanside Park will be located at 5301 Collins Avenue, in Miami Beach, and will feature an adaptive playground, fitness area, relaxation space and butterfly garden, along with permanent access to the beach. This project is in partnership with the Sabrina Cohen Foundation and the City of Miami Beach, which has contributed the land for both the park and the future Adaptive Fitness and Recreation Center.
"To think that tens of thousands of Miami-Dade residents have been unable to enjoy and experience our most precious asset, the beach, is devastating," said Commissioner Higgins. "This is a once-in-a-lifetime opportunity to bring a resource to our community that is long overdue. The Park and permanent wheelchair-accessible bridge and viewing platform is a gamechanger, and I'm overjoyed that we are creating access to the ocean for all."
In 2016, the Sabrina Cohen Foundation began hosting bi-monthly beach days where residents of all abilities could visit and enjoy the beach and experience the ocean. This project would allow over 8,000 individuals who have already participated in these beach days, amongst other community members and visitors, to safely experience the beach all year long. The Foundation is now also working to bring to life an Adaptive Fitness and Recreation Center that will offer physical fitness programs, a robotics and technology center and daily activities that promote mental and spiritual wellness. The oceanside park will be directly in front of the Center and will add to its offerings.
"I am so proud to be part of such a progressive movement that will transform this beautiful outdoor space into a fully accessible park and beach where all residents and visitors from all over the world can enjoy everything our community has to offer," said Sabrina Cohen, CEO of the Sabrina Cohen Foundation. "Being included is such an empowering feeling and a confidence booster, especially to those who have felt left out in the past. It takes real leadership and commitment to impact social change, and I commend Commissioner Eileen Higgins for her foresight and courage to support this project."
With funds from the Office of Commissioner Higgins and the contribution of land from the City of Miami Beach, South Florida's first permanent wheelchair accessible beach will now become a reality.
"Sabrina Cohen has been a champion and a pioneer in improving the quality of life for people living with disabilities," expressed Miami Beach Mayor Dan Gelber. "We appreciate the County's support for this important initiative that will, ultimately, make our world-class beaches available to everyone."
For more information, please contact Francis Izquierdo, Communications Coordinator for Miami-Dade County Commissioner Eileen Higgins, at [email protected] or 305-375-5924.