Commissioner Levine Cava advocates for Medicaid expansion to help fill the healthcare insurance coverage gap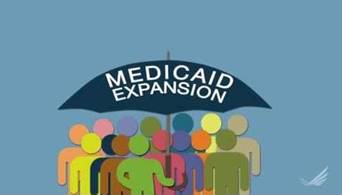 MIAMI-DADE – The Miami-Dade Board of County Commissioners on Oct. 29 passed legislation urging the Florida Legislature to expand Medicaid to help fill the healthcare insurance coverage gap affecting vulnerable children and adults. The intent is to provide all residents with fair access to affordable healthcare.
County Commissioner Daniella Levine Cava sponsored two resolutions: one that calls for an expansion of Medicaid – as envisioned under the Affordable Care Act – and another to support having a state constitutional amendment on the 2020 ballot to give voters the power to expand Medicaid. It is believed that the majority of Floridians support having access to affordable healthcare for all.
Florida has the fourth highest rate in the nation of residents who do not have health insurance, according to the United States Census Bureau's 2018 report on health insurance coverage. And uninsured Floridians account for nearly 10 percent of the reported 27.5 million Americans who did not have health insurance in 2018. If Florida expanded Medicaid, approximately 850,000 residents would gain coverage, including over 123,000 in Miami-Dade County.
"At its core, Medicaid provides coverage for our poorest and most disadvantaged residents and it provides economic security for the middle class," said Commissioner Levine Cava. "It would be heartbreaking to go backwards and not help provide essential access to healthcare for our families. Our residents are counting on us to move forward."
As the founder and CEO of Catalyst Miami for 20 years prior to becoming a Miami-Dade County Commissioner, Levine Cava has been a long-time advocate for adequate access to healthcare for all.
The Affordable Care Act allows states to expand Medicaid eligibility to uninsured adults whose incomes are at or below 138% of the federal poverty level, including many veterans and persons who live with mental illness. Among a host of other health benefits, Medicaid expansion would provide Floridians with greater access to primary care, diagnostic tests, preventive and therapeutic healthcare, and other health services that contribute to better health outcomes.