Commissioner Levine Cava accelerates bringing new fire and rescue services to west Eureka Drive communities in South Dade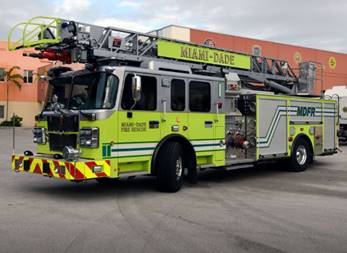 Miami-Dade – The Miami-Dade Board of County Commissioners today approved legislation directing the Mayor to build a temporary fire rescue station on Eureka Drive (SW 184 Street) at approximately SW 154 Place.
The resolution, sponsored by Commissioner Daniella Levine Cava, addresses the need for critical lifesaving services for the growing number of rural residents, farm operations, and suburban residents and businesses in South Dade. The station is expected to open within a year, greatly accelerating the timeline for bringing needed services to this area.
"The new fire station will provide much needed protection for our South Dade residents," said Commissioner Levine Cava. "I'm grateful to the Fire Department for finding the resources needed to accelerate the deployment of critical life-safety services in South Dade through the construction of a temporary fire station. And I'm especially proud to continue the progress in obtaining South Dade's fair share of County services."
The County plans to build a permanent fire station as well as a police station to establish the Eureka Drive Public Safety Complex at this location in the future.