Commissioner Levine Cava leads effort to oppose bills preempting local governments from regulating pet sales and to stop puppy mills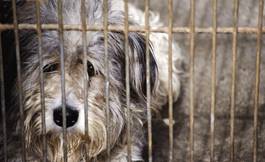 MIAMI-DADE – The Miami-Dade Board of County Commissioners today (Feb. 4) passed a resolution opposing state legislation that would preempt local governments from regulating pet sales.
The resolution, sponsored by Commissioner Levine Cava, directs the County's lobbyists to advocate against state legislative proposals that would prevent Miami-Dade County, as well as any other local government in Florida, from regulating the sale of dogs and cats.
In an effort to protect the health, safety and welfare of pets and pet owners, the County and many cities currently have numerous provisions regulating the sale of dogs and cats. Included is the limitation that pet dealers and pet shops can sell only those dogs and cats that are obtained from certain sources, such as qualified breeders or public animal shelters. Pet dealers are also required to ensure that dogs and cats are vaccinated, and are certified and implanted with a microchip before being sold, among other protections.
Senate Bill 1698 and House Bill 1237, both titled the Florida Pet Protection Act, were filed for consideration during the 2020 session of the Florida Legislature by Senator Manny Diaz (R - Hialeah Gardens) and Rep. Bryan Avila (R - Hialeah). The bills are viewed by animal advocate groups and local officials as an attack on local government disguised as animal welfare bills. Similar legislation has been defeated in many states, and attempts have failed in Florida every year since 2017.
"This is another outrageous attempt by Tallahassee leaders to preempt local communities," said Commissioner Levine Cava. "Now it's the health and welfare of our pets. When will it stop?"