Commissioner Levine Cava accelerates transit progress in South Dade region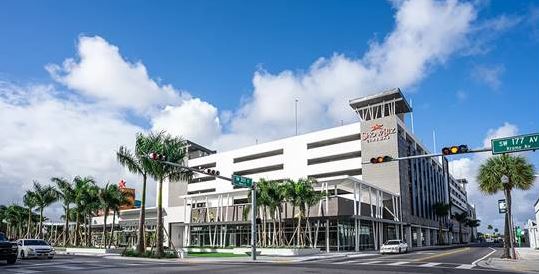 Homestead Intermodal Center, also known as the Homestead Station - Courtesy of City of Homestead
MIAMI-DADE – Today, County Commissioner Daniella Levine Cava led the effort to accelerate transit progress in South Dade by investing in a new Park and Ride facility, providing incentives and convenience for commuters.
The Miami-Dade Board of County Commissioners approved legislation sponsored by Commissioner Daniella Levine Cava, in partnership with Commissioner Dennis Moss, to provide $5.7 million from the County's Transportation Infrastructure Improvement District (TIID) to help fund the Homestead Intermodal Center, featuring a Park and Ride facility adjacent to the transitway.
"Today's vote is a major step forward to accelerate transit progress," said Commissioner Levine Cava. "Park and Rides have been key to successfully building transit ridership along the South Dade Transitway. This partnership with Homestead is a crucial component of the SMART plan as we move toward breaking ground on the South corridor."
The City of Homestead has invested significantly in revitalizing its downtown, including a strong commitment to transit-oriented development. Commissioner Levine Cava brokered a partnership between the County and City to expand transit options and access for many more residents.