Youth Bands of America to present 3rd Annual Summer Showcase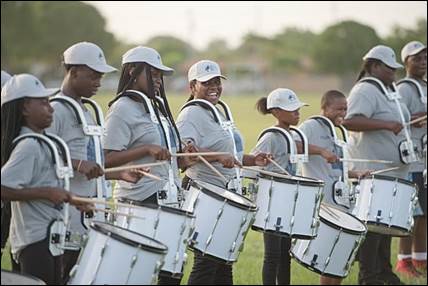 MIAMI – Youth Bands of America is set to present its 3rd Annual Summer Showcase. This special event is the culmination of the Summer Band Camp and will be held on Wednesday, August 7, 2019 beginning at 6 p.m. at Richmond Heights Middle School, located at 15015 SW 103rd Ave. in Miami.
Under the direction of Dr. Julian White, former director of the legendary Florida A&M University Marching 100, Youth Bands of America enlists the talent of some of the most accomplished Band Instructors in South Florida.
"Thank you to the parents and our team of volunteers," said Dr. White. "This year's showcase will include a demonstration of band performance fundamentals, precision drill, drumline and dance. In additional to music, emphasis is placed on instilling discipline and self-confidence."
"It's important that we keep music in our community," said Miami-Northwestern Music instructor Chad A. Norton, who also serves as a Band Camp instructor. "Every year we want to enhance the program. I'm excited to see kids return so that we can continue to add components."
Sponsored by Commissioner Dennis C. Moss and the Children's Trust, Youth Bands of America is a collaborative program between the Richmond-Perrine Optimist Club and the Greater Goulds Optimist Club, structured to work in conjunction with various Optimist and little league programs. The Summer Band Camp provides an opportunity for beginning and intermediate students to rehearse music and marching drills.
"A youth band program is able to bring hundreds of youth into a positive environment where they will learn not just music and marching skills, but life skills including a sense of worth, dignity and self-esteem," Commissioner Moss said.
Who:
Youth Bands of America
What:
3rd Annual Summer Showcase
When:
August 07, 2019, 6:00 p.m.
Where:
Richmond Heights Middle School, 15015 SW 103rd Ave. in Miami