Commissioner Diaz celebrates Christmas early with District 12 seniors at annual Christmas luncheon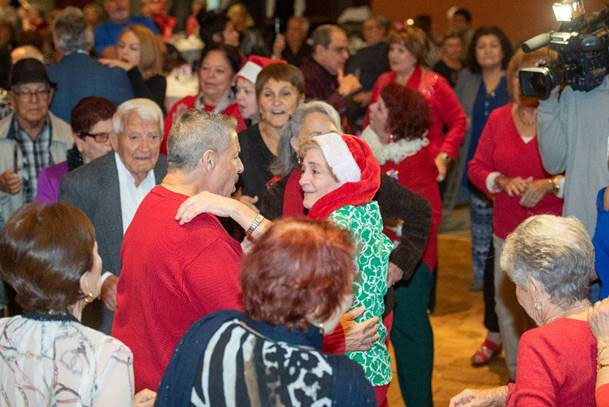 Commissioner Diaz shares a dance with senior attendees at his annual Christmas luncheon celebration.
(Photos by Godfrey Mead / Miami-Dade County)
MIAMI-DADE COUNTY – Miami-Dade County Commissioner Jose "Pepe" Diaz filled seniors' hearts with Christmas cheer again this year as nearly 1,300 District 12 senior citizens kicked up their heels at his annual Christmas luncheon celebration on December 5 at the DoubleTree Miami Mart Airport Hotel.
The event featured great food, dancing, small gifts for attendees and a raffle of TVs.
"I love putting on this event with the help of our wonderful sponsors every year so our seniors can enjoy the fun and fellowship of the Christmas season even if their families are far away," Commissioner Diaz said.
The main sponsors of this year's event were United Property Management and the Miami Dolphins. Other sponsors included LSN Partners, Lennar, Weiss Serota Helfman Cole & Bierman, IBEW Local Union 349, Dade County PBA, Summit Group - Sedano's, Master ConcessionAir LLC, Cornerstone Group, Local 1403, FECI, Saul Ewing Arnstein & Lehr, Waste Management, AvMed, and White Rock Quarries.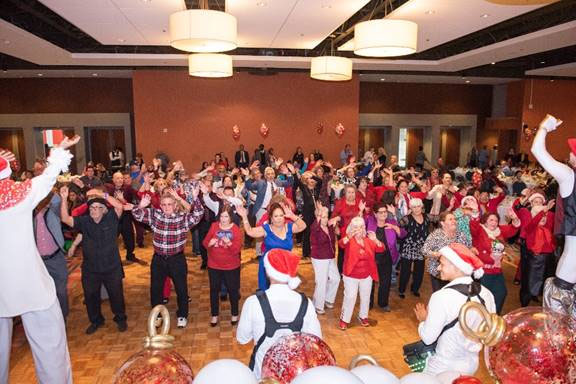 Seniors have a blast at Commissioner Diaz's holiday luncheon.