Chairman Bovo announces FDOT Commitment of $100 million for SMART Plan South Corridor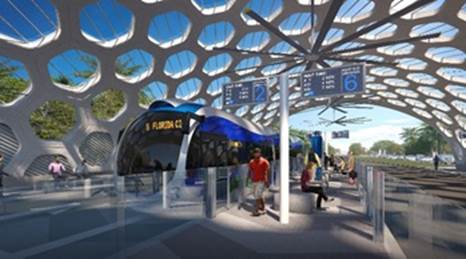 MIAMI-DADE – The Florida Department of Transportation (FDOT) has informed the Miami-Dade Transportation Planning Organization (TPO) that it included $100 million of new state transportation funds in its tentative work program for the Strategic Miami Area Rapid Transit (SMART) Plan South Corridor. The tentative work program was unanimously approved by the TPO at its Dec. 6 meeting.
In August of this year, the TPO selected a locally preferred alternative of gold standard bus rapid transit as the locally preferred alternative for the South Corridor. Included in that action was a financial plan to deliver the approximately $300 million project which included a request for two-thirds (approximately $200 million) of the funding to come from the state and federal governments.
"This is great news for Miami-Dade County and the SMART Plan, with FDOT allocating $100 million in the tentative work program. These funds will help us deliver on the promise of better transit options and improved quality of life for residents of South Dade," said Miami-Dade County Commission and TPO Chairman Esteban L. Bovo. "I thank our state partners for working with us and look forward to hearing from the federal government on this corridor soon."