About Commissioner Daniella Levine Cava
Daniella Levine Cava was first elected in 2014, and re-elected in 2018, to serve as the Miami-Dade County Commissioner representing District 8. Her district includes Palmetto Bay, Cutler Bay, Homestead, and unincorporated areas of South Dade including Redland, Falls, Princeton, Naranja, Leisure City and parts of West Kendall.

Commissioner Levine Cava currently sits on the following Committees: Transportation and Finance; Infrastructure and Capital Improvements; Public Safety and Rehabilitation; and the Community Disparities Subcommittee of the Chair's Policy Council. She also serves on the Transportation Planning Organization and the Executive Board of the South Florida Regional Planning Council.

Since her election, Commissioner Levine has focused on delivering for District 8 on a variety of issues: Fighting for a fair share of resources for South Dade, increasing the County police force by 80 officers, expanding economic opportunity, championing parks and the environment, advocating for transit improvements and better planning, and hosting the annual South Dade Solutions Summit. To date, she has secured over $30 million in funds for infrastructure projects in South Dade.

Commissioner Levine Cava came to elected office after having served as an advocate for South Florida families for over 30 years. She served special needs children and immigrants at Legal Services of Greater Miami, and then represented children in the child welfare system as Associate and Legal Director for the Guardian Ad Litem Program.

In the aftermath of Hurricane Andrew, she was recruited to create a new intake system for child abuse cases with the Department for Children and Families. Her efforts were concentrated on the neighborhoods of District 8 where she helped restore the lives and homes of those devastated by the storm.

In 1996 Commissioner Daniella founded Catalyst Miami, to help low- and middle-income families through education and advocacy. Catalyst helps approximately 5,000 people each year to become more self-sufficient.

She has served on the Florida Bar Committee on Legal Needs of Children; the boards of League of Women Voters, Orange Bowl Foundation, North Dade Medical Foundation, South Florida Health Information Initiative, and several national boards. She's won numerous awards from various organizations including: the Commission on Ethics, Red Cross, American Society for Public Administration, ACLU, National Council of Jewish Women, AAUW, among others.

Born in New York and raised partly in Latin America, Commissioner Daniella received her bachelor's degree in psychology with honors from Yale University and graduate degrees in law and social work from Columbia University.

She came to South Florida in 1980 to join her husband, Dr. Robert Cava, a Miami native, who returned home to join his father in medical practice. Daniella and Robert raised two children, Eliza and Edward Cava, in Miami-Dade, supported by strong networks of friends, families and co-workers.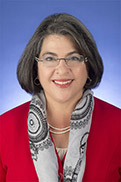 Awards & Recognitions


Greater Miami Chamber of Commerce, Government Leader Award
American Society for Public Administration 10th Annual Gloria Hobson Nordin Social Equity Award
National Alliance to Nurture the Aged and Youth Most Distinguished Pioneer Award
League of Women Voters of Miami-Dade County Joanne Hayes Democracy and Mentoring Award
More Awards & Recognitions>>