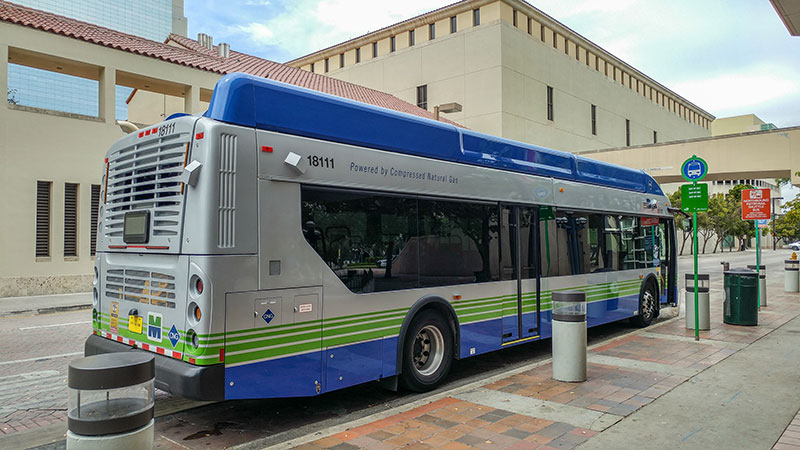 While Miami-Dade Transit continues to provide limited service for essential trips during this unprecedented state of emergency, Metrobus riders are reminded to use the rear door to enter and exit the bus. Front door boarding is limited to those who need assistance.
In addition to that, we have implemented Go Nightly, a partnership with
Uber
and
Lyft
for late-night essential travel. Starting April 8, if you need a ride between the hours of midnight and 5 a.m., use Go Nightly to travel along Metrobus routes 3, 11, 27, 38, 77, 112, 119, 246, and 500. These routes will be suspended midnight, April 10, until further notice.
For social distancing guidelines, recommendations and actions being taken in response to COVID-19 visit Miami-Dade County's
Coronavirus website
.