Hometown Heroes Parade
Join Mayor Daniella Levine Cava and the Miami-Dade Board of County Commissioners for the first-ever Hometown Heroes Parade. Help us honor the healthcare professionals, law enforcement and frontline workers who kept our County safe throughout the COVID-19 pandemic.

The parade will begin at 11 a.m. on Sunday, Oct. 30. starting on Biscayne Blvd. from the Intercontinental Hotel to FTX Arena's Parcel B. After the procession, attendees are invited to enjoy the Family Fun Fest held at the FTX Arena.

Event Details
The Hometown Heroes Parade is meant to honor the sacrifices first responders, healthcare workers, and law enforcement professionals have made on behalf of Miami-Dade County residents, including during the COVID-19 Pandemic.
Date: Sunday, Oct. 30
Event Time: 11 a.m. - 12:30 p.m.
Route: Route Biscayne Blvd from the Intercontinental Hotel to FTX Arena/ Parcel B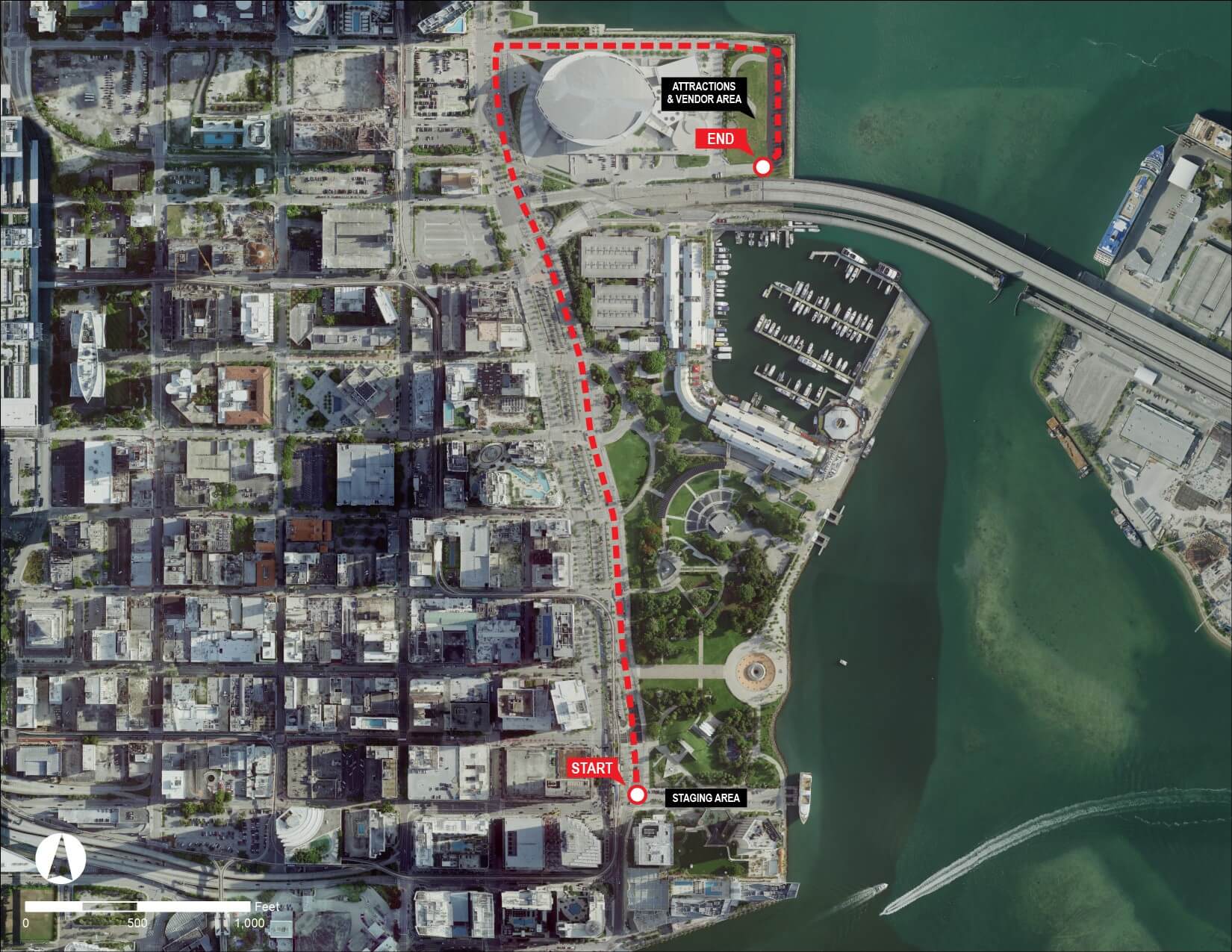 Miami-Dade County covers an area of more than 2,000 square miles, an area larger than Rhode Island. There are 34 municipalities, each with their own government providing city services like police and zoning. More than one million residents live in the unincorporated area outside municipal boundaries.
Our Miami-Dade County government provides municipal services, such as police and fire rescue to the residents of the unincorporated area and metropolitan services, like emergency management, airport and seaport operations, and public housing to all residents. Some of the municipalities contract with the County for services, like police, fire rescue or waste collection in their area.
The Miami-Dade Board of County Commissioners is the governing body of unincorporated Miami-Dade County, and has broad, regional powers to establish policies for services that transcend city boundaries. Its 13 members are elected from single districts to four-year terms.
Miami-Dade's Mayor oversees the day-to-day operations of Miami-Dade County and has the power to veto Commission action items.
The Property Appraiser is charged with determining the value of all property within the County for tax purposes, maintaining related records and granting exemptions.
The Miami-Dade County Clerk serves as the County Recorder, custodian of all records filed with the Court, and as Clerk of the Board.
A wide array of services are available online to make payments, search maps, or report a problem. For more information or to request a service you can also contact 311.