Daniella Delivers
Celebrating One Year in Office
November 18th marked one year in office for Team 8 and to celebrate we launched the 8 Days of Engagement initiative. For 8 days we highlghted South Dade's diverse community, reflected on the past year and began laying out plans for year two. Check out our one year report and highlights from 8 Days of Engagement.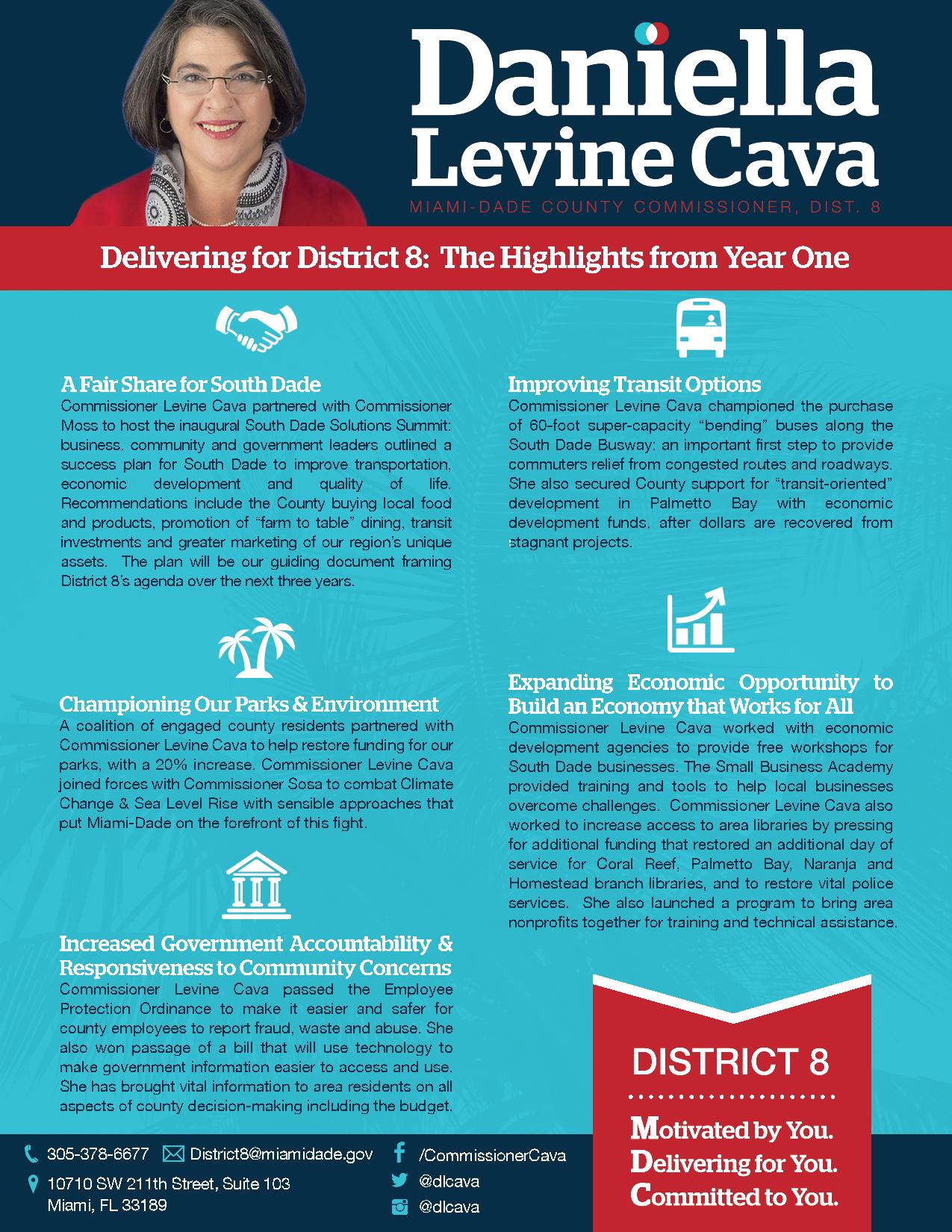 ---
Cities for Citizenship Program Officially Kicks-Off
Miami-Dade is now officially the first Citizenship! On November 10th, Mayor Carlos Gimenez, CitiBank, the Florida Immigrant Coalition and Team 8 launched the national program in our county. There are nearly 500,000 legal permanent residents eligible for citizenship in Miami-Dade. Promoting citizenship is sound economic policy and will improve the quality of life for tens of thousands in our community.
Residents can seek guidance and assistance with their citizenship application through the newly established Office of New Americans. As a County for Citizenship, Miami-Dade will host citizenship clinics throughout the county. Visit the new citizenship page on the county website or call 311 to find the nearest clinic and other citizenship services.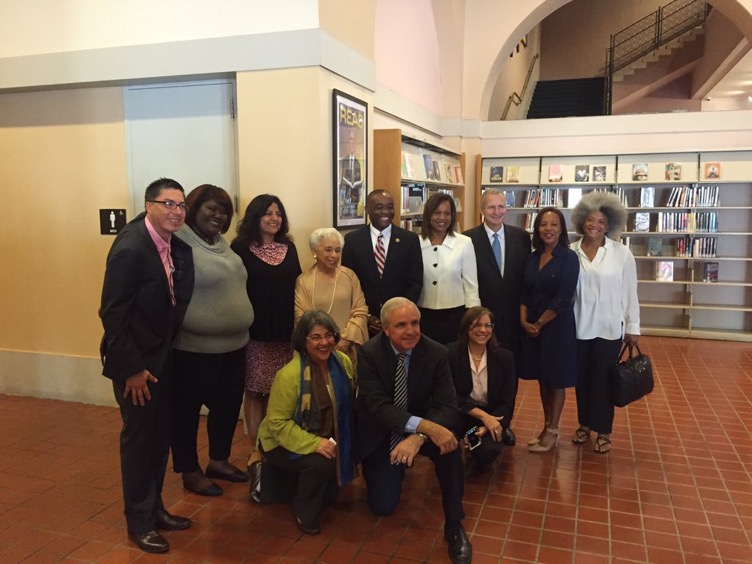 District 8, Mayor Carlos Gimenez, Chairman Monestime and Representatives from Citi, FLIC and other community organizations launch Cities for Citizenship
---
Unveiling New Buses for the South Dade Busway
November was a kick-off month. I was proud to cut the ribbon for 43 new articulated buses that will run on the South Dade Busway and throughout the county. These new "bending" buses are an important step towards turning the busway into a true Bus Rapid Transit corridor. Transit is our "Achilles Heel" and I am committed to delivering true Bus Rapid Transit to the busway as a short and mid term solution to our transportation challenges. Many thanks to Mayor Gimenez and the Transit Department for their work in securing these buses.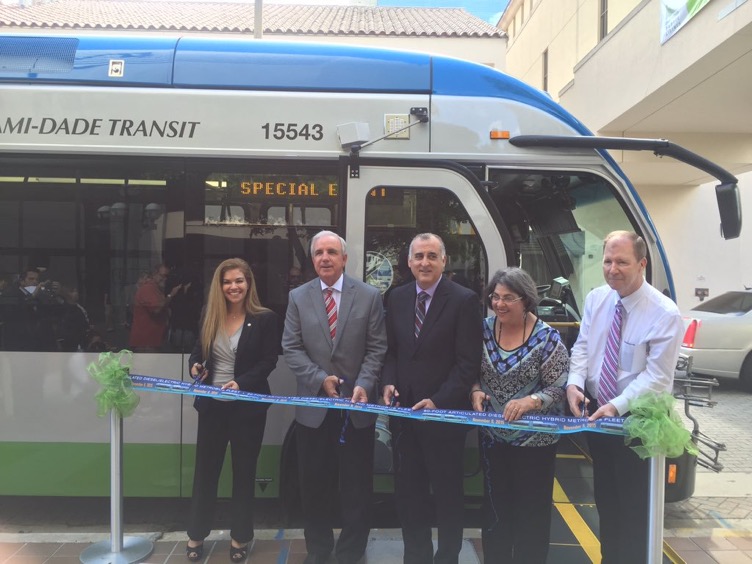 Unveiling our new articulated buses!