If you are having trouble viewing this email, please click here.
District 12 e-Newsletter


Dear residents,

As United States citizens, it is our duty and privilege to vote and that's why I am reminding you to please vote in the 2014 General election on Tuesday, November 4, 2014. If you should have any questions or would like to look at a sample ballot or precinct locations, please visit the Miami-Dade County Elections website at http://www.miamidade.gov/elections/voter-information.asp

Your vote counts on November 4, 2014!

Sincerely,

Commissioner Jose 'Pepe' Diaz
District 12
Commissioner Diaz rides for wounded Veterans
On October 19, Commissioner Diaz served as the honorary ride leader at the Everglades Bicycle Club Homestead Speedway "Freedom Ride 2014" to benefit Wounded Veterans. The event benefited the Achilles International Freedom Team of Wounded Veterans made up of amputees, paraplegics and quadriplegics who train and compete in mainstream marathons and cycling events on hand-pedaled tri-cycles. The ride kicked-off at the Homestead-Miami Speedway and also featured a Family Festival for the entire family. For more information visit the Everglades Bicycle Club website.
Mater Academy Lions win first "Commissioners Cup"
In the first ever "Commissioners Cup" friendly athletic high school rivalry between District 12's Commissioner Jose "Pepe" Diaz and District 13's Commissioner Esteban Bovo Jr., the winner was the Mater Academy Lions of District 12. The game took place on October 9 at Traz Powell Stadium where the Lions defeated Westland Hialeah High Wildcats in a 43-0 resounding victory. Each commissioner presented a $1,000 check to his respective school's athletic department. "Commissioners Cup" will become an annual tradition between both commissioners and high schools in their district. For more information, please visit the Mater Academy website.
Resurfacing Projects under construction in District 12
Intersection of NW 36th Street and NW 87th Avenue consists of milling and resurfacing, pavement markings, signage and adjustment of valve boxes and manholes. Project estimated to be completed in December 2014.
Intersection of NW 58th Street and NW 114TH Avenue consists of milling and resurfacing, pavement markings, signage and adjustment of valve and manholes. Project estimated to be completed in December 2014.
Drainage Project in District 12
Doral Arterial Drainage Improvements at NW 12 St from NW 87 Ave to NW 107 Ave and NW 107 Ave from NW 43 St to NW 58 St. Project started October 2014 and is estimated to be completed May 2015.
Tips to prevent flu and other viruses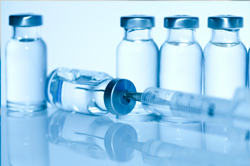 The Florida Department of Health in Miami-Dade County is encouraging the public to protect themselves against the seasonal flu by getting vaccinated. Influenza (flu) is a contagious respiratory illness caused by influenza viruses that infect the nose, throat, and lungs and can be spread by coughing, sneezing, and close contact. Flu season typically starts in the fall and peaks in January or February, and can last as late as May. The Centers for Disease Control and Prevention (CDC) recommends annual influenza vaccinations for everyone 6 months of age or older since flu viruses change. Vaccination is especially important for people at high risk of influenza complications, including: people 65 years and older, pregnant women, young children and people of any age with certain chronic medical conditions. The flu vaccine is FREE for children under the age of 18 years old. The Florida Department of Health in Miami-Dade County provides flu vaccines at several locations, please call the Florida Department of Health in Miami-Dade County, Immunization Services at 786-845-0550 or visit http://www.dadehealth.org/ or visit http://flushot.healthmap.org/ for clinics in your area.
Miami-Dade Library System offers free One-to-One Online Tutoring
The Miami-Dade Public Library System proudly announces the launch of the free one-to-one online tutoring service from Tutor.com. The live, online tutoring is available seven days a week from 3:00 pm to 11:00 pm. The K-12 Student Center from Tutor.com offers live, one-to-one tutoring, a real-time writing center and 24/7 access to worksheets, videos and tutorials in just about any subject. The service is completely free to all library card holders. Any resident of the community with a library card can access the new online services from the library or right from home on any computer or mobile device connected to the Internet. To log on for assistance, please go to tutoring.mdpls.org.
Miami-Dade Library Programs for District 12
Doral Branch
10785 NW 58th St.
305-716-9598
BILINGUAL READING READY TODDLER STORYTIME
Dates: 11/12/2014, 11/26/2014 and 12/10/2014
Time: 6:30 PM
Age Group: TODDLERS (19 MOS.-3 YRS.)
Description: Stories, songs and activities for toddlers and their caregivers (English & Spanish)
Hialeah Gardens Branch
11300 NW 87th Ct.
305-820-8520
READING READY TODDLER AND PRESCHOOL STORYTIME
Dates: 11/1/2014, 11/15/2014, 12/6/2014 and 12/20/2014
Time: 10:30 AM
Age Group: TODDLERS (19 MOS.-3 YRS.), PRESCHOOL (3-5 YRS.)
Description: Stories, songs and activities for Toddlers, Preschoolers and their Caregivers.
TEEN CLUB: BOOK DISCUSSION AND CRAFT
Dates: 11/20/2014 and 12/18/2014
Time: 4:30 PM
Age Group: TEEN (12-18 YRS.)
Description: Discuss popular teen books while crafting.
International Mall Branch
10315 NW 12th St.
305-594-2514
READING READY TODDLER STORYTIME
Dates: 11/7/2014, 11/14/2014, 11/21/2014 and 12/5/2014
Time: 10:15 AM
Age Group: TODDLERS (19 MOS.-3 YRS.)
GENERATION GENIUS STORYARTS
Dates: 11/8/2014 and 12/13/2014
Time: 3:30 PM
Age Group: CHILDREN (4-8 YRS.)
Description: Generation Genius Story arts Bridges Creative Thinking, Art-Making and Literacy. A Trained Art Educator Conducts A Story Time with Children Ages 4-8. The Children Then Participate In An Interactive Activity That Inspires Them To Read And Create Their Own Visual Artwork Based Upon The Featured Book — Every Child Gets To Keep The Book For Continued At-Home Learning. Register With Branch Beginning One Week Prior To Event Date. Program Is Made Possible By The Center For Literature And Theatre @MDC.
FAMILY STORYTIME
Dates: 11/4/2014 and 12/2/2014
Time: 6:30 PM
Age Group: CHILDREN (5-12 YRS.)
Description: Stories, songs and activities for families.
Miami-Dade Golden Veterans documentary to air on Comcast On-Demand
Last year, the Miami-Dade Military Affairs Board and Commissioner Diaz, who serves as the Chairman of the board honored our Vietnam Veterans for the first time with a Vietnam Veterans Parade. We also produced a 24-minute documentary which showcased the raw emotions of some of our Vietnam veterans who 50 years later finally received the hero's welcome they so deserved. The commissioner is happy to report Comcast on Demand will be featuring this documentary from September 2014 to February 2015. This video offers a firsthand account of the veterans' experiences, as they courageously recount their struggle to find closure and acceptance. For many, that healing began with Miami-Dade County's Golden Veterans celebration.
Miami-Dade County makes registration easier with new online vendor registration portal
The Miami-Dade County Internal Services Department (ISD), Procurement Management Services has launched its new online vendor registration portal. The online vendor registration portal will allow both existing and future vendors to easily do business with the County and participate in upcoming contracting and business opportunities for goods and services, and county design and construction contracts. Instructions for all vendors, both existing and new, are available at the ISD Vendor Services page at http://www.miamidade.gov/procurement/vendor-registration.asp. Additionally, e-mails will be sent to all current registered vendors to update their information on the new portal to establish their online profile with the County. The online profile will eliminate the need for vendors to re-submit numerous paper-based vendor registration documents for additional County contracting opportunities. The online vendor registration portal is a major enhancement and improvement to the County's procurement process that has been in high demand by the business community.
SR 836/Dolphin Expressway closures
On November 30, 2009, the Florida Department of Transportation (FDOT) District Six in partnership with the Miami-Dade Expressway Authority (MDX) began a reconstruction project of the State Road (S.R.) 826 (Palmetto Expressway) and S.R. 836 (Dolphin Expressway) Interchange. Now that construction has begun, there will be many upcoming lane and ramp closures on the Dolphin Expressway. For more information about construction-related activities, please contact Oscar Gonzalez at 786-280-0983 or via e-mail at [email protected]. General information can be found at http://www.826-836.com/. Motorists are encouraged to call 511 before they drive, or log on to http://www.fl511.com/ for real-time traffic and lane closure information.
Need assistance paying your utility bills?
The Miami-Dade Community Action Agency's (CAA) Low Income Home Energy Assistance Program (LIHEAP) is currently assisting eligible residents with payment of their gas or electric bills. The program assists individuals who are experiencing an increase in their energy bill due to the weather as well as individuals with final notices or those who have had their services disconnected. Applications for LIHEAP are available Monday through Friday at CAA Service Centers like the Hialeah Service Center, 300 E. First Avenue, or the Sweetwater Service Center, 250 SW 114 Avenue. For a complete list of all the CAA Service Centers or to download the application, please visit the County's website at www.miamidade.gov/caa/liheap.asp or contact the Miami-Dade Community Action Agency at 786-469-4600.
Upcoming Events
Nov. 11 at 10 a.m. – Veteran's Day Parade & Ceremony event. The event will start with parade and follow with a ceremony at Veterans Park. For more information, please visit www.cityofdoral.com or call 305-593-6611.
Dec. 12 from 9 a.m. - 4 p.m. - Veterans Outreach event taking place at Florida International University- Stadium Club, 11200 SW 8th Street, Miami, FL 33199. For more information, please call 305-273-3235.