If you are having trouble viewing this email, please click here.
District 12 e-Newsletter


Dear residents,

I want to take this opportunity to wish you and your loved ones a Happy Thanksgiving. May you and your loved ones enjoy good food, quality time together and give thanks for all our blessings!

I also want to thank everybody who donated to 'Support Our Military Families' initiative that I was happy to partake in with the City of Doral. It was an honor to donate gift cards for such a worthy cause. Thanks to people like you, we were able to make sure our military families will have a great Thanksgiving dinner!

Sincerely,

Commissioner Jose 'Pepe' Diaz
District 12
Legislation sponsored by Commissioner Diaz
Commissioner Diaz and State Attorney announce new veterans' initiative
At a press conference on November 14, Commissioner Diaz joined the State Attorney's Office and the criminal courts of the 11th Judicial Circuit of Florida to announce a Veteran's court, which will assist veterans dealing with minor offenses.
The Miami VA will administer the services needed to the veterans. Commissioner Diaz, who serves as Chairman of the Miami-Dade County Military Affairs Board and has been a champion of veterans' rights, made this possible by sponsoring legislation to identify veterans in the prison system and make them aware of benefits and services available to them. The commissioner's legislation places the U.S. veteran status question on the inmate intake forms forcing law enforcement to ask defendants if they are military veterans, without answering this question, the electronic form will not be able to be process.
This legislation was a must because the question was not being enforced and this data will help identify and provide our veterans with the help they need, through the Veteran's court. This initiative will also serve as a mentor program with the help of other veterans, who will guide and provide them with positive advice. The Miami-Dade Military Affairs Board is very involved in this phase and is currently working out the details.
Patriot Passport expanded to disabled veterans
Commissioner Diaz sponsored a resolution that expanded the Patriot Passport program to disabled veterans regardless of income. Created in 2004, the Patriot Passport provides free service on the county's transit system to qualified veterans.
Commissioner Diaz urges state to require electronic monitoring of sexual predators
Commissioner Diaz sponsored a resolution urging the Florida Legislature to require sexual predators and transient sexual offenders to wear electronic monitoring devices for the rest of their lives. Commissioner Diaz has been a strong crusader against sexual predators.
He was the sponsor of the County's 2010 residency restriction ordinance, which prohibits sexual offenders from living within 2,500 feet of schools, parks, bus stops, or any other place children might congregate. He also sponsored the resolution that urged passage of a new state law that closed a loophole which had allowed many offenders and predators to avoid providing a home address by falsely claiming "transient" status.
Commissioner Diaz officially sworn in representing District 12
On November 24, Commissioner Diaz was officially sworn in as Miami-Dade County Commissioner of District 12. Commissioner Diaz was re-elected on August 26. He would like to once again thank all his residents for voting for him and for their continuing support. District 12 includes the cities of Doral, Hialeah, Hialeah Gardens, Medley, Sweetwater, Virginia Gardens, and a large portion of unincorporated Miami-Dade County. He was first elected as commissioner in September 2002.
Commissioner Diaz helps Kick-off for Toys for Tots event
On November 6, Commissioner Diaz joined United States Marines Corps at the Toys R US at International Mall in Doral to kick off the official "Toys for Tots" event. "Toys for Tots" program collects new, unwrapped toys that will be distributed to the less fortunate children in our community for Christmas. Toys R US, among other stores and organizations are taking part in the official drop-off locations. If you would like to participate by donating a toy or are in need of a toy, please visit the "Toys for Tots" website.
Commissioner Diaz celebrates Veterans Day
On November 11, Commissioner Diaz who is a United States Marine veteran joined City of Doral officials and members of the Miami-Dade Military Affairs Board at the City of Doral Veteran's Day Parade & Ceremony to honor and remember the men and women who served our great Country. The parade kicked-off at 10:00 am and was followed by a special ceremony at Veterans Park.
North Trail Park Activities
North Trail Park
780 NW 12th Ave, Miami, Fl. 33182
305-207-2420
Morning Activities
| | | |
| --- | --- | --- |
| Zumba | Monday-Saturday | 9 -10 a.m. |
| Tai-Chi | Wednesday | 10 -11 a.m. |
| Fitness Zone | Tuesday-Friday | 8 -9 a.m. |
Afternoon Activities
Judo
Tuesday & Thursday
6 - 9 p.m.
Zumba
Tuesday & Thursday
6:30 - 7:30 p.m.
CoreFit
Monday-Thursday
6 - 8 p.m.
305 Sports
Basketball League
Monday-Friday
5:30 - 8:30 p.m.
Jugo Bonito
Soccer League
Thursday-Thursday
6 - 7:30 p.m.
Kids @ Music
Friday
4:30 - 5:30 p.m.
Art Club
Saturday
12:30 - 2 p.m.
Tips to prevent flu and other viruses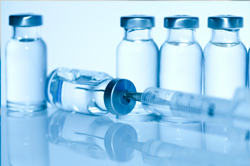 As we head towards flu season, the best tip to limit your exposure to the flu and other viruses is to use common sense. By practicing good health habits, washing your hands often and making it a habit to avoid touching your eyes, nose and mouth, you are reducing your chances of infection. For more information regarding the flu and other viruses, visit the CDC website.
SR 836/Dolphin Expressway closures
On November 30, 2009, the Florida Department of Transportation (FDOT) District Six in partnership with the Miami-Dade Expressway Authority (MDX) began a reconstruction project of the State Road (S.R.) 826 (Palmetto Expressway) and S.R. 836 (Dolphin Expressway) Interchange. Now that construction has begun, there will be many upcoming lane and ramp closures on the Dolphin Expressway. For more information about construction-related activities, please contact Oscar Gonzalez at 786-280-0983 or via e-mail at [email protected]. General information can be found at http://www.826-836.com/. Motorists are encouraged to call 511 before they drive, or log on to http://www.fl511.com/ for real-time traffic and lane closure information.
Need assistance paying your utility bills?
The Miami-Dade Community Action Agency's (CAA) Low Income Home Energy Assistance Program (LIHEAP) is currently assisting eligible residents with payment of their gas or electric bills. The program assists individuals who are experiencing an increase in their energy bill due to the weather as well as individuals with final notices or those who have had their services disconnected. Applications for LIHEAP are available Monday through Friday at CAA Service Centers like the Hialeah Service Center, 300 E. First Avenue, or the Sweetwater Service Center, 250 SW 114 Avenue. For a complete list of all the CAA Service Centers or to download the application, please visit the County's website at www.miamidade.gov/caa/liheap.asp or contact the Miami-Dade Community Action Agency at 786-469-4600.
Upcoming Events
Dec. 12 from 9 a.m. - 4 p.m. - Veterans Outreach event taking place at Florida International University- Stadium Club, 11200 SW 8th Street, Miami, FL 33199. For more information, please call 305-273-3235.