Events
Free Mammogram Event COMING UP!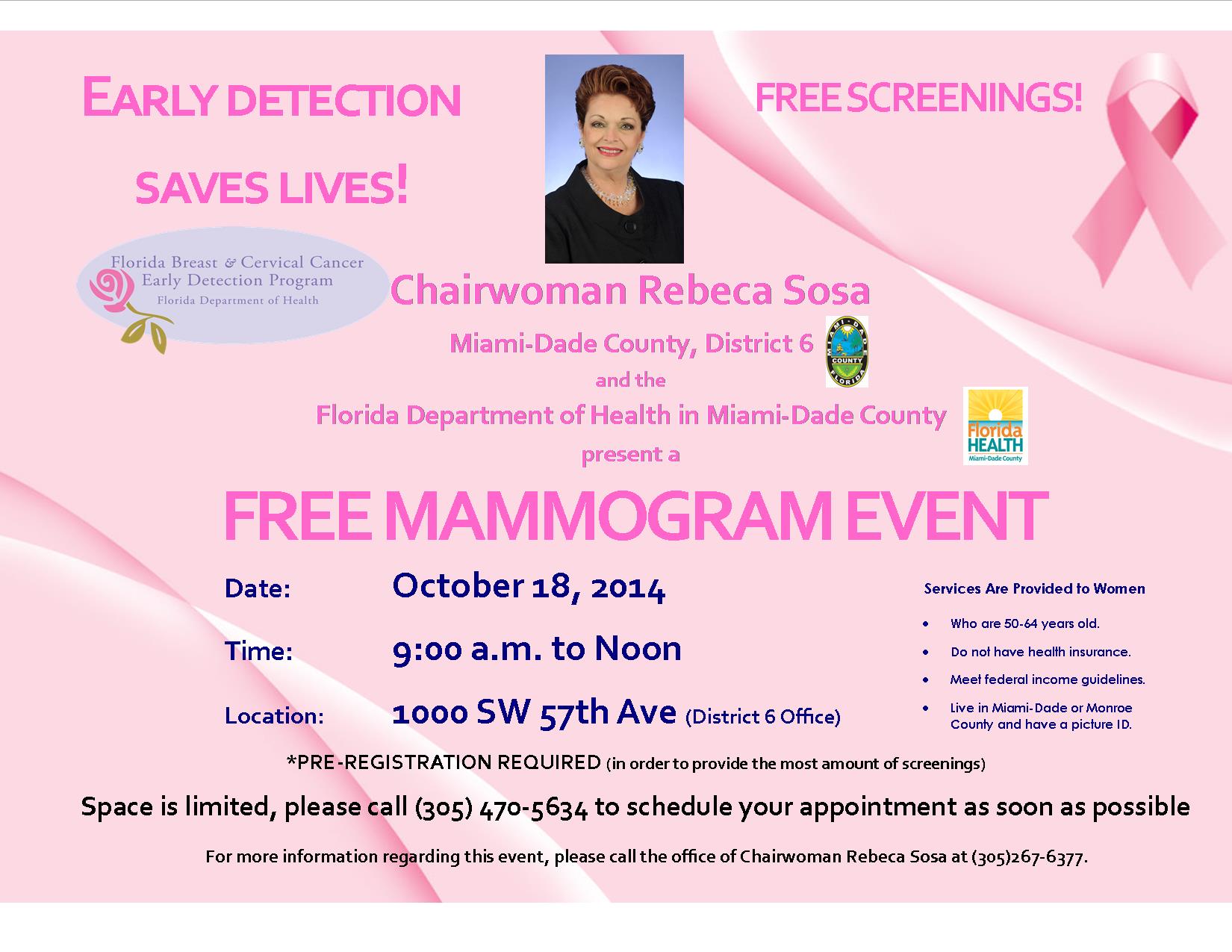 ---
DMV to Go in September
Residents can receive assistance in attaining or renewing a driver's license or identification card, as well as several federal services on Thursday, September 18, 2014 from 9:30 AM to 2:30 PM at the Stephen P. Clark Center lobby, 111 NW 1 Street, Miami, FL 33128. Due to limited space, residents interested in obtaining a driver's license or ID card must make an online appointment. Those with appointments must bring proper documentation as required by the DMV. A list of suitable identification is available at http://www.gathergoget.com/. DMV-to-Go representatives do not administer driving exams.
---
20th Anniversary of the Cuban Exodus of 1994
Chairwoman Rebeca Sosa attended an event hosted by Alicia Garcia, President of Fundacion Exodo 1994, which commemorated the 20th anniversary of the 1994 Cuban Exodus.

"I'm honored to take part in this event to keep alive the memories of all those who fled Cuba on makeshift rafts in pursuit of freedom and a better way of life," Chairwoman Sosa said. "By honoring their lives, we also help keep a spotlight on the need to restore democracy and human rights in Cuba."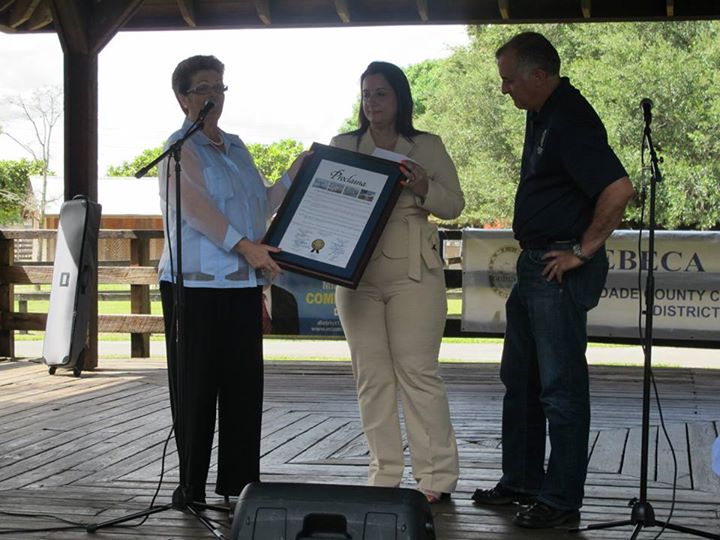 ---
Groundbreaking Ceremony for the new Animal Services Shelter
Chairwoman Sosa joins her colleagues at the groundbreaking ceremony for Miami-Dade County's new Animal Shelter.

The new site is located at 3651 NW 79 Ave, Doral FL 33166.The total site area occupies 5.04 acres and includes an existing building that will undergo extensive renovation and structural retrofitting.

At approximately 70,000 square feet, the new building doubles the size of the current shelter. The project is scheduled to be completed in the Fall of 2015.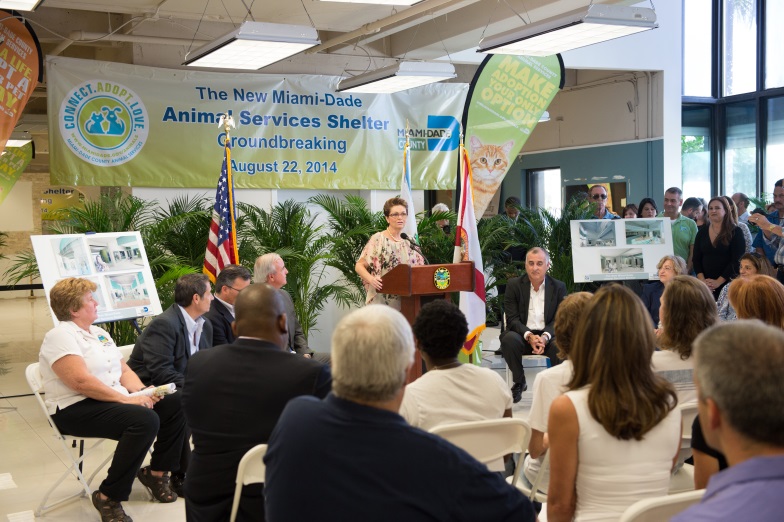 ---
Golden Passport Event
Almost 300 Miami-Dade seniors renewed or obtained a Golden Passport yesterday at the Villa Aida Center in the City of Hialeah as Miami-Dade County Commission Chairwoman Rebeca Sosa teamed up with Miami-Dade Transit to host a Golden Passport event.

"The Golden Passport is a lifeline to many Miami-Dade seniors on a fixed income who don't have a car but desire the independence of being able to get around to go shopping, visit friends and go to the doctor," Chairwoman Sosa said.

The Golden Passport offered by Miami-Dade Transit allows persons 65 years or older and persons receiving Social Security benefits to travel on the Miami-Dade Transit system for free.