Keep Up with Daniella
Honoring Our Fallen Heroes
For Memorial Day 2015, Team 8 attended the Memorial Day Service at the Palms Woodlawn Cemetery. Commander Jorge Martinez of the Foreign Wars Post 4127 led a moving ceremony and left the crowd with a beautiful thought: "The true soldier fights not because he hates what is in front of him, but because he loves what is behind him". Let us honor every day the heroes who made the ultimate sacrifice for our freedoms.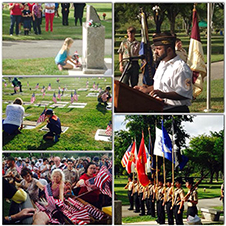 Some images from the beautiful and moving service honoring fallen service members at Woodlawn Cemetery
Team 8 was honored to attend the dedication of the Princeton Post Office to the memory of Marine Corporal Christian Guzman Rivera. Representative Ileana Ros-Lehtinen sponsored the bill naming the post office for the Homestead native who died supporting combat operations in Farah province, Afghanistan in 2009 at the age of 21.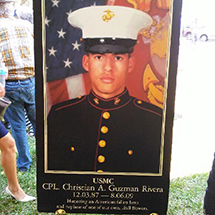 The Princeton Post Office was renamed in honor of Homestead resident, CPL Christian Guzman Rivera
---
Check Out the Women's Rights Installment of Get to Know Your County Commissioner
The second episode of our TV series is now available on the District 8 YouTube channel. Laura Morilla of the Miami-Dade County Commission on Women joins me to discuss my County Work Day at the Coordinated Victim's Assistance Center and the local implementation of the United Nations Convention to End Discrimination Against Women (CEDAW). Read the proposed CEDAW legislation here.
---
Homestead Holds First Haitian Flag Day Celebration
May was Haitian Heritage Cultural Month and I was excited to attend the first annual Haitian Flag Day Celebration hosted by the City of Homestead. The festivities included traditional Haitian beats, delicious food and members of the South Dade community who joined in celebrating a culture that is an integral part of our Miami-Dade County mosaic.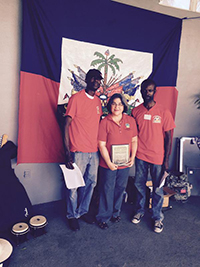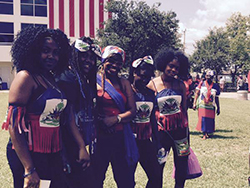 The Haitian Flag Day Celebration kept it Great in District 8 with food, music and culture!
---
Meeting the U.S. Secretary of Labor
Earlier this month, Team 8 joined a discussion with community leaders and the U.S. Secretary of Labor, Thomas Perez. Secretary Perez shared that he hopes to establish a $12 minimum wage by 2020 and he praised Miami-Dade County for its comprehensive Wage Theft Ordinance, an example to municipalities across the country. You can read more about the Wage Theft Ordinance by visiting the Department of Regulatory and Economic Resources website.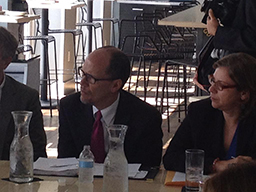 US Labor Secretary Perez discussed the minimum wage and Miami-Dade County's Wage Theft Ordinance