The U.S. port closest to Latin America and the Caribbean, resulting in shorter shipping times and extended shelf life for perishables
More USDA staff than any other port of entry in the U.S., results in real-time, prioritized service, processing and faster release of perishables
One-stop shop with more than 1,000 reefer plugs and USDA authorization for on/off port fumigation
Only port designated a U.S. Customs Center of Excellence and Expertise for Agriculture and Prepared Products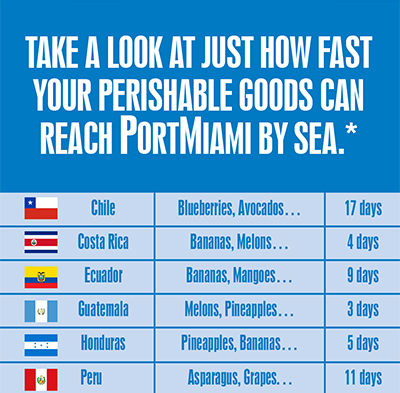 *Transit times are comparable for imports. Transit times
vary based on providers. Contact your carrier for specifics.