Keep Up with Daniella
Journey Through the Everglades
This past November 2014, I spent four days canoeing through the Everglades "river of grass". Our County Information and Outreach department created this beautiful video of our adventure.
The trip was a perfect way to celebrate my installation as a Commissioner and showcase this environmental treasure. Did you know that 1 in every 3 Floridians gets our water from the Everglades? One of my goals as County Commissioner is to protect and restore our fresh water and unique ecosystem. South Dade residents are lucky to have the world heritage Everglades in our backyard.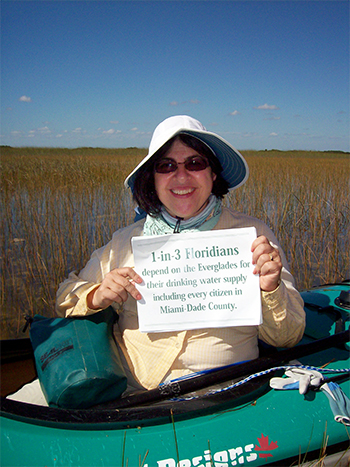 I kicked off my installation as a County Commissioner with a four day trip through the Everglades river of grass
---
District 8 Returns to the South Dade Government Center
I am happy to announce that the District 8 office has officially returned to the South Dade Government Center. On February 21st, Team 8 held its official office opening and kicked things off with a county services fair.
The South Ridge High School jazz band provided rousing entertainment and the ROTC Color Guard presented the colors. I was happy to hear that attendees were able to check out our new office, enjoy some goodies from Catering by Les and take advantage of our one-stop-shop services fair. Sharon of the Chapman Partnership told me in an e-mail: "Your Open House was awesome! I got a lot done personally." Thank you, Sharon, and everyone who came by, called and connected on social media. A special thank you to Homestead Hospital for sponsoring our wonderful event.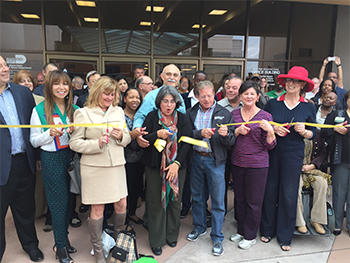 It's official! Cutting the ribbon at our new District 8 office
---
Congratulations, Cutler Bay!
February 21st was a big day in South Dade! Cutler Bay celebrated Founders Day on the same Saturday as the District 8 office opening. Mayor Peggy Bell and the Cutler Bay Town Council held a great celebration and I was excited to present a proclamation from the County, honoring the town's 10th anniversary. Cutler Bay is a "green" and exemplary city in so many ways.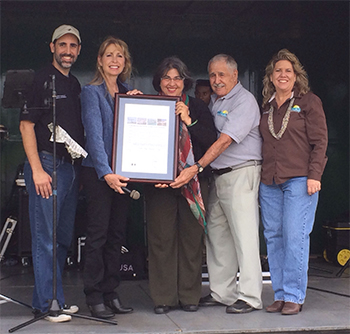 Presenting a Proclamation to the Town of Cutler Bay on Founders Day
---
Celebrating Black History Month
Black History Month is coming to a close and I was honored to be a part of many celebrations that highlighted the rich African-American traditions in our community.
Earlier this month, I attended the South Dade Gospel Fest, a beautiful gospel concert that showcased some amazing local talent. I got decked out for the Gospel Fest with a new hat from To God be the Glory. Among other activities, I joined the MLK Day Parades in Perrine (atop a fire truck) and Homestead (sharing a convertible with a most gracious Commissioner Moss)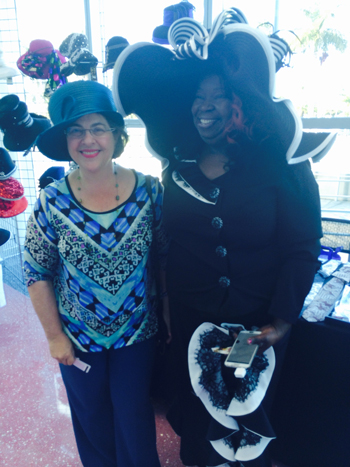 At the Gospel Fest in my new hat from To God be the Glory