6.2: Improve streets and bus stops for bike and pedestrian safety
Issue Statement and Context
By prioritizing speed in our street design, we are faced with potentially dangerous conditions for both walkers and bikers. In addition to safety concerns, this decreases equity throughout our community. In many cases, our infrastructure is not sufficiently serving members of our disability community.


Studies show that "older adults, people of color, and people walking in low-income communities are disproportionately represented in fatal crashes involving people walking – even after controlling for differences in population size and walking rates"
Dangerous by Design, 2021
. Improving safety and comfort for walkers and bikers is a top priority, including those waiting for public transit. These deaths and injuries are unacceptable and preventable.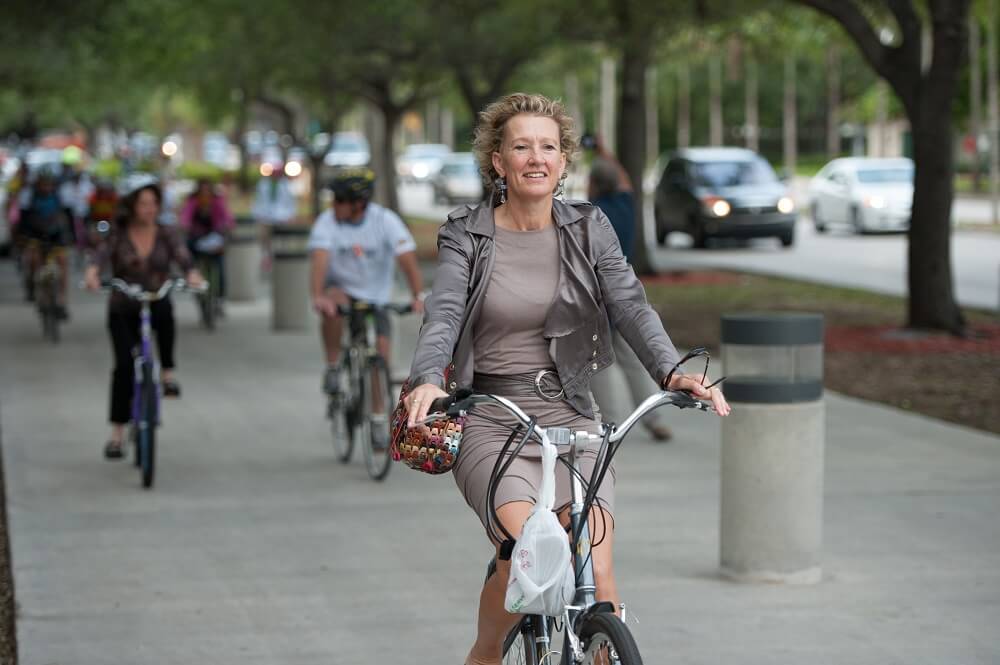 Detailed Action Summary
Change the Complete Streets Design Guidelines to better accommodate pedestrians.