Vision Zero
Miami-Dade's Vision Zero goal is to end traffic fatalities and serious injuries by 2040, while increasing safe, reliable, sustainable and equitable mobility for all.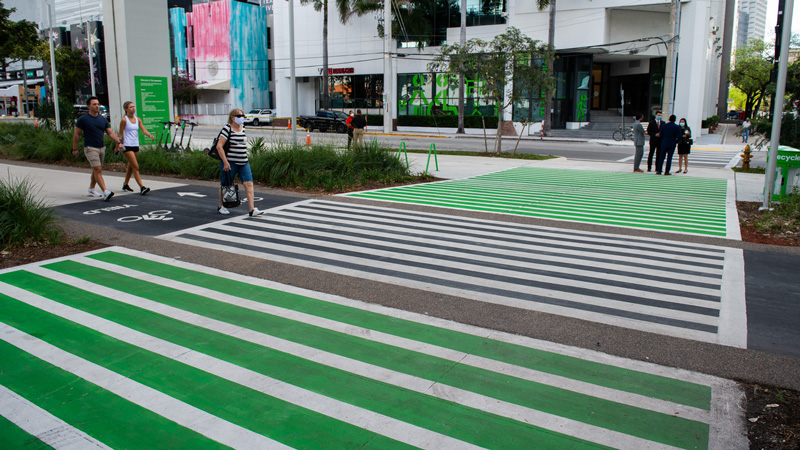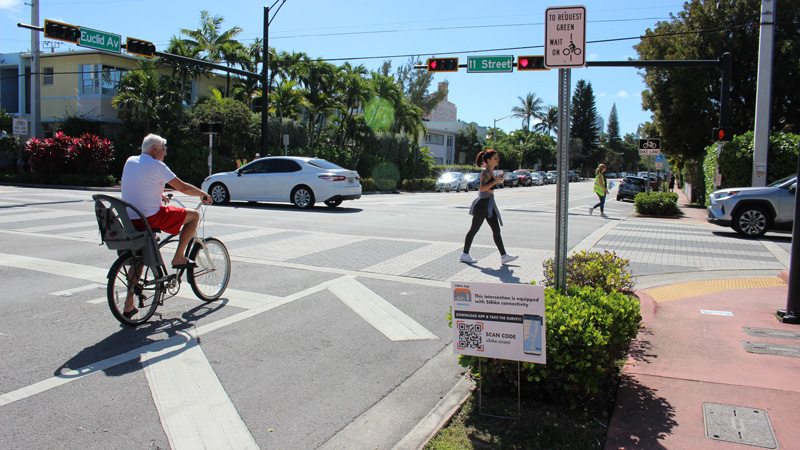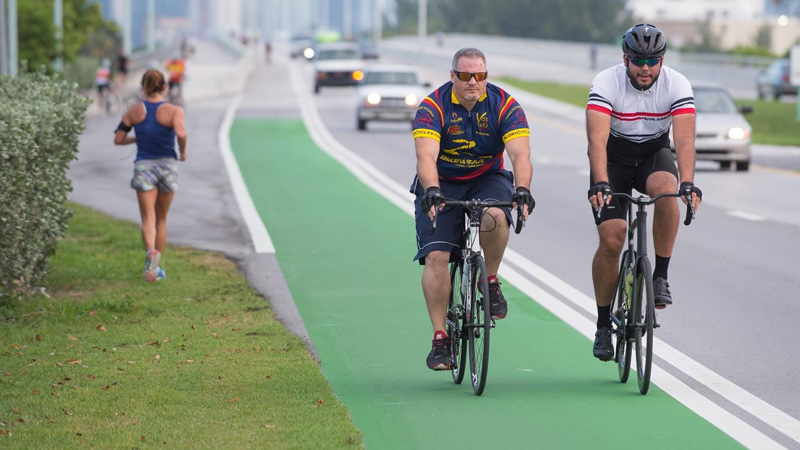 What is Vision Zero?
Vision Zero is a comprehensive strategy built around the guiding principle that even one death on our transportation system is unacceptable. Developed in Sweden in 1997, this strategy has proven successful in multiple communities across the world.

Miami-Dade County's Vision Zero initiative:
Started in 2018 with the publication of the County's first Vision Zero Plan by the Miami-Dade Transportation Planning Organization.
In 2021, Miami-Dade County Mayor Daniella Levine Cava, and the County Commission, formally established the Vision Zero Program.
In 2021, the Vision Zero Framework Plan was developed.
Why Vision Zero?
Each year, there are more than 300 fatalities on Miami-Dade County roads, and hundreds more are severely injured. For too long, these tragic events were thought of as inevitable. As such, achieving Vision Zero requires a paradigm shift to embrace the thought that crashes should not result in deaths or serious injuries, and we all share responsibility in achieving our vision.
Only together we can achieve Vision Zero. Take the first step by sharing your experience on Miami-Dade County's roads.
Take our survey
.
You can also chat in person with our Vision Zero team at any of the following upcoming events:
Sunday, Dec. 3 - Miami Kids Magazine Christmas Parade Event on Sunset Drive from US1 to 57th Ave.
Tuesday, Dec. 5 - Model City Branch Library - 2211 NW 54th St, Miami, FL 33142
Saturday, Dec. 9 - Miami Kids Magazine – Holiday Event at Florida Blue North Miami Center – 13665 Biscayne Blvd., North Miami, FL 33181
Friday, Dec. 15 - Miami Kids Magazine – Blue Sky Christmas Event at Florida Blue Miami Center – 8895 SW 136 St., Miami, FL 33176
Stay Connected
Sign up to receive updates