Last Visited »
Hurricane Irma
As we continue our recovery and cleanup efforts, please visit the Emergency website for the latest information on openings and closings in Miami-Dade County.
Animal Cruelty
How can you report animal cruelty?
If you see someone hurting an animal, or you see an animal that looks sick, injured, or deprived of food, water, shelter, or veterinary care, call 311.

You may leave your information or remain anonymous. To remain anonymous, mail your complaint to the address below. Your concerns will be forwarded to the proper investigator for action.

Miami-Dade Animal Services Department
ATTN: Animal Cruelty Unit
3599 NW 79 Ave
Doral, FL 33122
About Animal Cruelty
Animal Cruelty is defined as depriving an animal of food, water, shelter, and/or veterinary care. Torturing, maiming, or killing animals is also animal cruelty.

There are many reasons people have used to be cruel to animals. Some offenders have indicated that they felt powerless, un-noticed or were under control of other people. Other offenders have felt a need to shock, threaten, or intimidate a helpless victim in order to demonstrate a rejection of society's rules. Some have abused animals to retaliate against people who love animals or have been cruel to the offender in the past.

Pets in homes where there has been domestic violence are often hurt, too. Animals in these situations may be silent victims, who may be threatened, injured or killed by a violent family member to control or intimidate other members of the household. And just like other family members, animals need a place to be safe.

The recognition of the importance of the link between animal cruelty and criminal behavior is currently drawing increased attention among behaviorists, the psychiatric community and police. Some studies have indicated a connection between animal cruelty and serial killers.
Signs of Abuse
Tick or flea infestations. Such a condition, if left untreated, can lead to an animal's death
Wounds
Patches of missing hair
Extremely thin, emaciated, starving animals
Limping
An owner striking or otherwise physically abusing an animal
Dogs that are repeatedly left alone without food and water, often chained up in a yard
Dogs that have been hit by cars -- or are showing any of the signs listed above -- and have not been taken to a veterinarian
Dogs that are kept outside without shelter in extreme weather conditions
Animals who cower in fear or act aggressively when approached by their owners
You Can Help!
Educate Others. Help educate others about the need for doghouses and cat dwellings especially in Florida's heat. Educate others about the need for clean water, clean food, clean areas for animals to live and play in and about the danger of keeping pets in cars. Tell them about the need for veterinary care. Vaccinations and spaying and neutering information is a good way to start.

Set a good example for others. If you have pets, be sure to always show them the love and care they deserve. It's more than just food, water, and adequate shelter. If you think your animal is sick, bring him to the veterinarian. Be responsible and have your animals spayed or neutered.
Back to Top
Page Last Edited: Wed Jan 4, 2017 12:35:13 PM
animals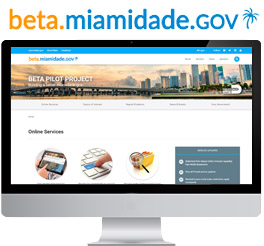 See the newest version of this page
on beta.miamidade.gov.
Let us know what you think.
Send Feedback
You are now leaving the official website of Miami-Dade County government. Please be aware that when you exit this site, you are no longer protected by our privacy or security policies. Miami-Dade County is not responsible for the content provided on linked sites. The provision of links to these external sites does not constitute an endorsement.

Please click 'OK' to be sent to the new site, or Click 'Cancel' to go back.